We Are All Arlington: Immigrants Share Their Stories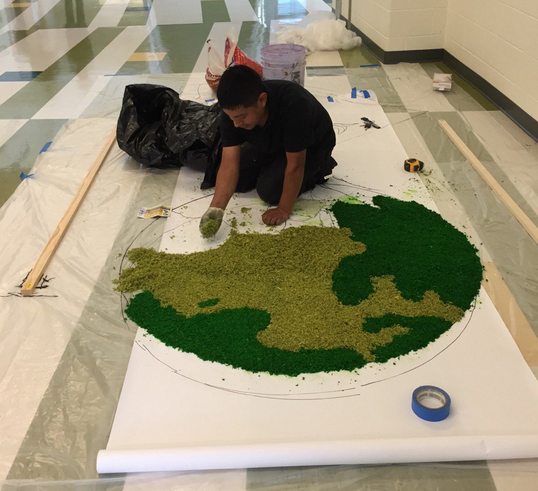 On September 23, Wakefield had the honor of hosting #WeAreAllArlington. This event was to celebrate the sense of community that is found in Arlington no matter your origin of birth.
According to Evie Priestman, We Are All Arlington "was a celebration where immigrants were able to to tell the stories of the community they live in."
Artists from the community shared stories, pictures, art work, songs and memories from the 40 years that Arlington has existed. According to the website, "We Are All Arlington! seeks to understand and appreciate the diverse narratives that connect our past to the present and to our common future."
It was quite a gift to watch Ubaldo Sanchez create his one of a kind "Alfombras de Aserrín" at the main entrance of Wakefield. This Guatemalan tradition dates back to the Mayan empire. It was facinating to watch his artwork come to life.
The Dream Project was there! This charitable organization was founded 5 years ago by APS board member Emma Violand-Sanchez. The organization helps students whose immigration status hinders the pursuit of a higher education.
The night was packed with spoken word poems, Bolivian dancing, and even recipe book binding with Studio Pause.
For more information visit weareallarlington.org.