Freshmen Triplets Find Their Way
I'm sure most students know about the triplets that started at Wakefield this year. We all shared the experience of acclimating to the new school, and these freshmen had an extra challenge. They are blind. The obstacles that can come from this can be demanding for even the toughest individual.
Steven
by Jesus Enriquez-Hernandez '14
Steven Cantos'17 was able to explain his life and what is like to be blind. Some people might think that his life is completely different, but in reality it's not. Many of us have a lot of things in common with Steven. According to Steven, his life is not a difficult one. His blindness does not keep him from having a typical teenage life. He says if he made it to high school, he can make it to college. Also he finds it very insulting when people use the term "handicap". He justified that the term was used in the 1960s, and it needs to stay there. Steven has a lot of activities he likes to do; he enjoys baking cakes, listening to classical music and playing computer games.He explained that the way he plays video games is by guiding himself through the sound; he has the keyboard memorized. He has been able to develop many skills over time. He can tell time mentally, identify money, and is fluent in using braille. Braille enables the blind and partially sighted people to read and write through touch. Also Steven was able to dispel the myth about when an individual that has a weaker sense, this person will develop the other senses stronger. He doesn't believe this is true. He hasn't experienced this. He is a public speaker and speaks to others about his disabilities. Steven is definitely an inspirational person; he shows us proof that we should never give up. Steven says, "blindness itself does not hinder life, it is a disability and nothing more."
Leo
by Forrest Jacobs
Leo shared his experiences with blindness. You might be surprised to find that Leo is already cruising down the hallways with no help. He has something he calls his sixth sense where he can tell when there's an obstacle in front of him. He knows when someone is near him. He also says he can recognize people by just their voice. It's amazing what he can do, but in the end he's just a normal kid. He plays video games, listens to music, and goes out to eat. He dreams of being a computer designer for a big business one day. He's already learning how to make his own video games. Speaking of learning, he is also taking Japanese. Leo said, "if you have questions, don't be afraid to ask." Go up and introduce yourself. He is willing to chat anytime.
Nick 
by Nilofar Tokhi '15
Nick is a 14 year old freshman. When the first few weeks of school started, he had trouble finding his way around the new building. It takes a lot of skill and memorization to get adapted to such a large atmosphere. Hearing, touching, and his cane help him get around a lot. He's also able to see some light at times. While in class, he uses his laptop that has Braille; it enables the blind and partially sighted people to read and write through touch. I asked him, if he'd rather be in a school with all blind kids, he answered back in a heartbeat, "Of course not, I love being with all of you in this school, I feel like I fit in and everyone approaches me very nicely!" Nick also mentioned how much he loves playing video games; action and fighting games are his favorite! But what he loves to do together as a family, is bake. He mentioned how delicious his cakes are. He often is seen walking up to students in the halls with a big smile on his face, and his hand held out to say hello. He wants the Wakefield community to treat him with equality and respect; treat him the way you'd like to be treated. Shake the hand of one of these famous freshman; you might just make a life long friend.
View Comments (1)
About the Contributors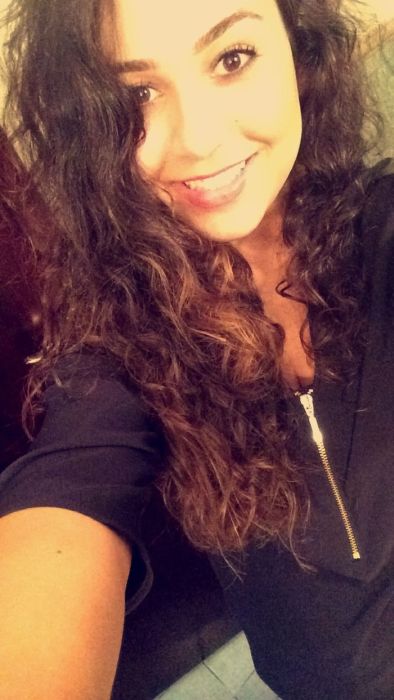 Nilofar Tokhi '15, News Editor
I was not a "writing" fan at first. But once I took journalism, it's like a whole other form of writing taken to the next level!  It's my second year...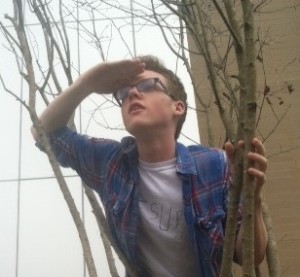 Forrest Jacobs '14, Staff Writer
In his free time he sits alone in his room and plays with his action figures. He sits next to Kailee who distracts him from interviews and he doesn't...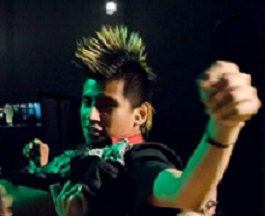 Jesus Enriquez-Hernandez '14, Staff Writer
I'm too punk for normal things, but not punk enough for punk things.