It Looks Like This: Captivating and Heart-Breaking
Author Rafi Mittlefehldt tells a heart-wrenching and compelling story about young love in his novel It Looks Like This.
The novel starts off with Mike, the main character, who has just moved to Virginia before the start of his freshman year of high school. Even though the book starts slowly while Mike is adjusting to his new home, it kicks into high gear when Mike meets a guy in his French class: Sean.
It Looks Like This follows Sean and Mike as they go from strangers, to good friends, to more than that. In this book, Mittlefehldt really highlights the struggle that many LGBTQ+ kids go through of trying to discover their sexual identity with a large lack of support from friends and family.
As the story progresses, it put me on the edge of my seat, making me turn the pages at maximum speed. I couldn't wait to know what happened next. Mittlefehldt brilliantly tells a story with both suspense and relatability; my two favorite things. Written in first person, the reader really gets to know Mike and how he thinks, to the point where I can feel everything that he is feeling. Mittlefehldt has a talent for drawing the reader into a character's mind and making everyone fall in love with them.
It Looks Like This is a very well told and compelling story about the ultimate challenge of choosing to be happy with who you are over, being pressured into silence. I highly recommend it to anyone who really loves being a part of a great story.
Leave a Comment
About the Contributor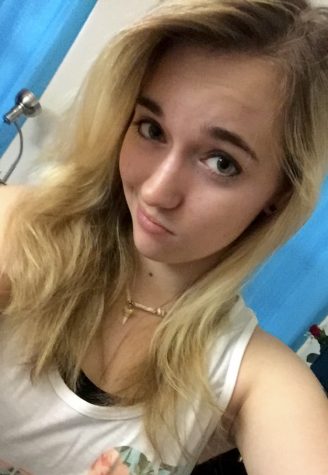 Kate Wright '17, Staff Writer
Kate Wright is a senior at Wakefield; this is her first year on The Chieftain. Some of Kate's hobbies include reading, writing fiction, listening to music,...