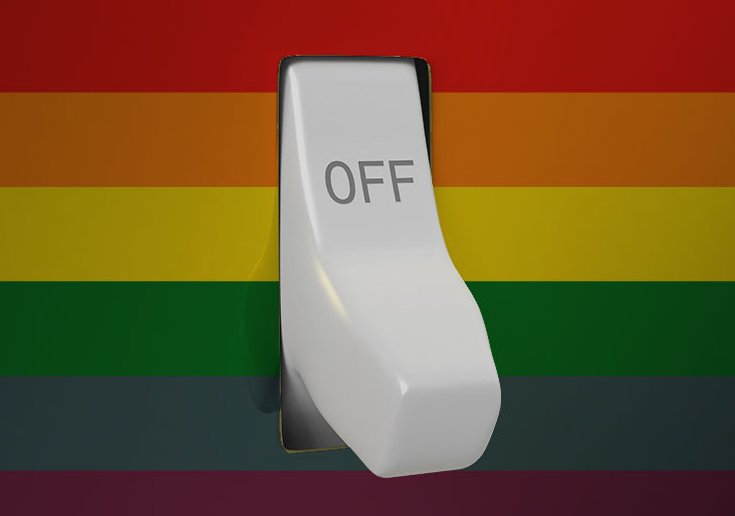 Photo Found @rykaminski
Representation in media is very crucial for people to feel comfortable with who they are. YouTube has been known as a space for people to upload videos to express themselves. People can create makeup tutorials, talk about social issues, create original music, or just be who they are on camera. Now, it seems that LGBTQ+ kids can't be who they are until they turn 18.
This expressive platform also includes an "age restriction" setting to filter out any videos that may been seen as "offensive" or "unsuitable." Normally, this would be fine, but this restriction is removing almost all videos with a little hint of anything LGBTQ+ related. (This even includes coming out videos!)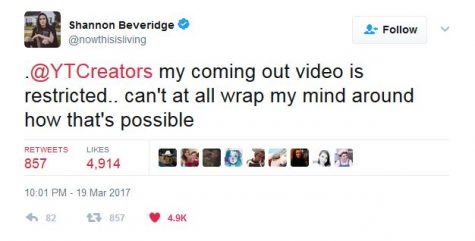 Young LGBTQ+ people need to be aware that there are many proud people in the world that are expressing themselves freely, but with this restriction, they are unable to do that. This is definitely sending the wrong message about the LGBTQ+ community to society.
Tyler Oakley, a popular openly gay youtuber, spoke out about this issue in an interview with TeenVogue in their article "YouTube Blocks LGBTQ Videos Under Restricted Mode." He begins by saying, "YouTube has always been a place for disenfranchised voices to reach audiences who are actively seeking representation in media. It's often the first place many LGBTQ+ youth around the world see themselves and their stories shared and celebrated. Blocking LGBTQ+ creators and content is harmful, plain and simple."
With the recent hype bringing attention to this issue, YouTube has responded by saying: "The intention of Restricted Mode is to filter out mature content for the tiny subset of users who want a more limited experience. LGBTQ+ videos are available in Restricted Mode, but videos that discuss more sensitive issues may not be. We regret any confusion this has caused and are looking into your concerns."
But what classifies as "mature content"?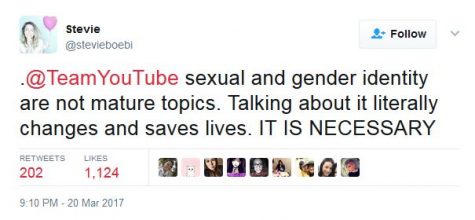 YouTube defines mature content as "violence, disturbing imagery, nudity, sexually suggestive content, and portrayal of dangerous or illegal activities." LGBTQ+ people talking about coming out, or giving advice on dealing with prejudices, or just being an active member in the community is in no way mature content.
LGBTQ+ Youtuber, Stephanie Frosch responds to this perfectly in her video about the restriction. "I understand certain things in the LGBTQ+ community can be seen as inappropriate, but all of those inappropriate things also exist in the heterosexual community, but those have not been restricted." This really highlights how unfair the restrictions are. Having an age restriction or family-friendly mode is completely understandable, but YouTube is blindly blocking all LGBTQ+ content without checking if it's "appropriate" or not. It's unfair. Continuing, Stephanie Frosch said, "Taking down a proposal video of a LGBTQ+ couple, but not doing the same to a straight couple. That's not promoting sensitivity, it's homophobia."
Blocking LGBTQ+ videos by calling them inappropriate for younger audiences is taking a large step back from all the progress the LGBTQ+ community has worked so hard to achieve.