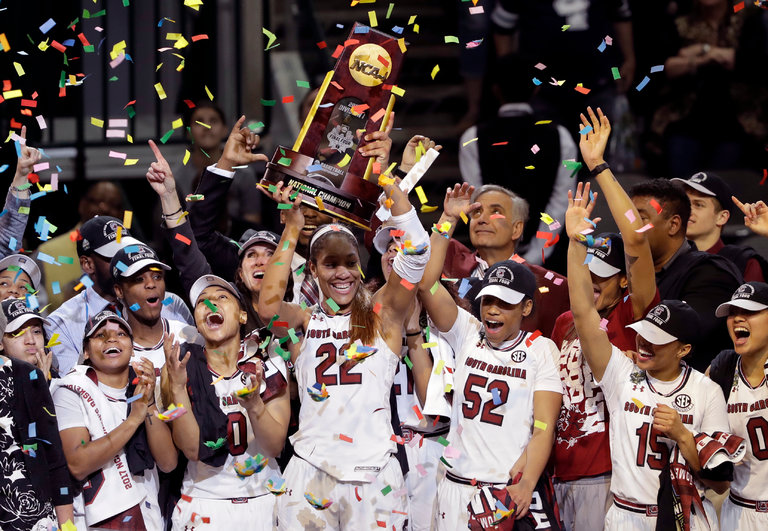 Photo found at @GamecockWBB
On Sunday, South Carolina won their first Women's NCAA Basketball Title, with a 67-55 win over Mississippi State! Although both schools were playing in their first national championship game, Mississippi State had all the momentum in the world after their shocking, upset victory over the undefeated, 111-game winning streak UConn on Friday night. South Carolina never let that factor get into their heads though, proving it by winning this game in front of a sellout crowd!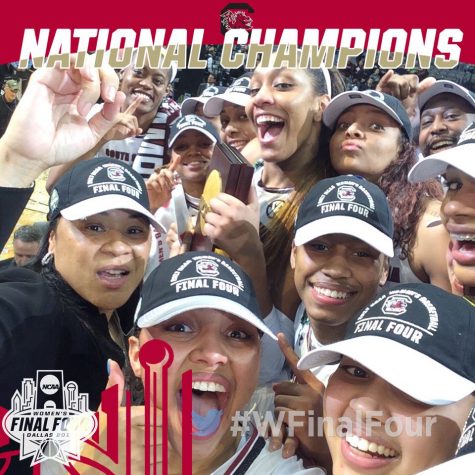 Game Recap:
Mississippi State started the game off with a bang, knocking down a 3-pointer less than 30 seconds into the game. They led South Carolina throughout most of the 1st quarter but slowly started to get exhausted. During the 2nd quarter, South Carolina really stepped up and made big plays. Their offense was on point and their defense was solid, only allowing 12 points to be scored on them. Mississippi State went into halftime, trailing by 10.
Attempting to finish what they started, Mississippi State looked like they had a chance after halftime. They scored a quarter high of 18 points in the 3rd quarter but still trailed South Carolina by 10.  In the 4th quarter, Mississippi came back and trailed only by 4 points. However, Mississippi quickly started to fall behind once again when South Carolina put the pressure on them.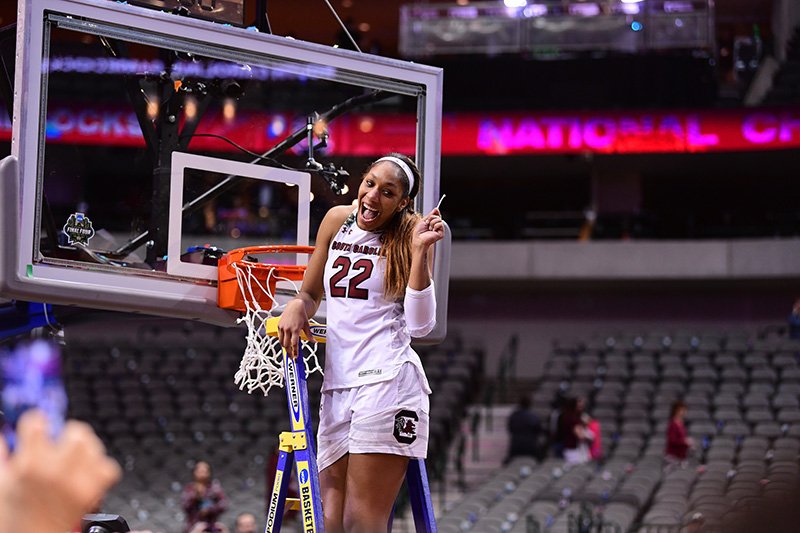 What's Next for South Carolina?
Following this victory, South Carolina plans to let it sink in and enjoy this moment. According to ESPN, Junior A'ja Wilson said, "The state has done so much for me and now I can return it with a national championship. I am honored to wear these words, South Carolina across my chest." In an interview with ESPN, Coach Dawn Staley was asked about how much this moment meant to her, and she had this to say: "I'm going to enjoy it. I've been coaching for 17 years now and it took that long. But you have to have patience and persevere if something is a goal of yours. I never gave up on winning a national championship no matter how hard it was." In multiple post game interviews, the players were still in shock of this win.
Congratulations to South Carolina! What a great way to end the season! This championship victory gives hope for the returning players, rising players, and for the Women's Basketball program at the University of South Carolina. Will South Carolina make it this far next year? 🤔⛹️‍♀️