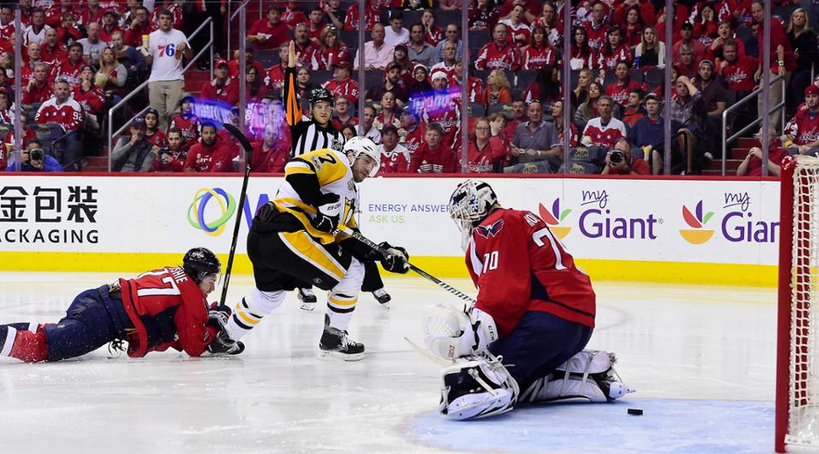 Photo found @katiebhockey
The Washington Capitals are moving on to the next round of playoffs! The Caps won the series, 4 games to 2, by pulling through and barely beating the Toronto Maple Leafs in each game they played. The 1st round of playoffs really surprised a lot of people… Caps fans especially.
It's safe to say that everyone expected more from Washington, and for a moment, it actually looked like they were going to have another playoff letdown. However, faith is one thing that the Capitals needed and continue to need. Well, faith and home-ice advantage. The Capitals almost blew their lead in the series, and it had a lot to do with not playing at home (the Verizon Center). Going into Round 2, the Caps need to be on their grind at home AND on the road.
The Capitals also have to beat Pittsburgh for a shot at the Stanley Cup. Given the fact that they are the two top-ranked teams in the league and huge rivals, this will be a series to remember. The Caps have a rough history against Pittsburgh and this is the first time the Capitals have faced off against the Penguins during playoffs since 2009. Pittsburgh ended up winning that series, along with six out of the seven that came after.
Who wins? They have lost the first 2 games against the Pens at home. Everyone is doubting them, even some of the die-hard fans. It's time for the Capitals to prove that they can do it on Pens' ice. It's time for them to redeem themselves. It's time to show out. Tune in to Round 2 Game 3 TONIGHT at 7:30pm…or go to nhl.com/capitals for updates. #CAPSPENS