Student Spotlight: Self-Taught Artist Katherine Brophy
Katherine Brophy has been singing for as long as she could remember; her earliest memory of music is singing along to the radio with her family. A self-taught musician, she has always tried to make music a priority.
"I decided last year that I knew I wanted to do something that I was really interested in, and I knew I wanted to do something with music, but I never really had the time. I figured if I made it my Senior Project, then I would force myself to have the time, and force myself to commit to it." For her Senior Project, Katherine Brophy wrote and recorded 5 original songs. "I decided not to sell it…but since it is copyrighted, I'd rather just put it out there so my name is out there."
She then teamed up with a few other artists, some whom were also doing music related Senior Projects, and put together a music showcase, which over 60 people attended. "It went a lot better than I expected it to go. I really didn't think anyone was going to show up, but they did. I was expecting maybe 10. I'm pretty comfortable on stages, but it was very different for me to be singing with a guitar, and also that I was performing my own songs, since I've only ever really performed in front of my family. Even then, I've only showed my family my music maybe once, so this was a pretty huge change for me. I just had to do it and hope for the best." It was one of the best music showcases Wakefield has seen.
Katherine plans to study music in college, and is still deciding between attending VCU and Belmont University. After college, she hopes to become a full-time musician, writing and performing her own songs.
To aspiring musicians, she said, "just keep writing. Write as much as you can. Even if you think your songs aren't good enough, just keep writing."
Check out her YouTube channel, Katherine Brophy Music, where you can listen to all of her original songs!
Leave a Comment
About the Contributor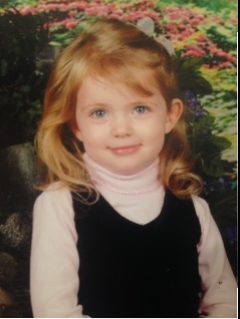 Avery O'Kane '21, Staff Writer
My name is Avery O'Kane. I am a freshman, and this is my first year doing Journalism.  In my free time I like to sleep, eat, and watch Netflix.  I am...