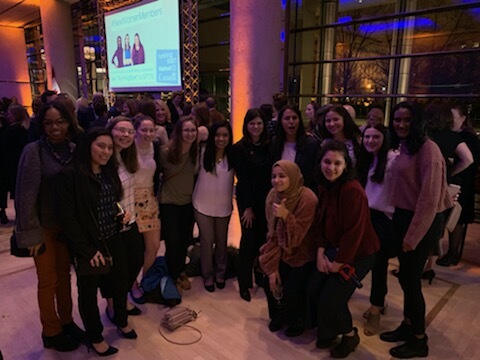 March is Women's History Month, a time to reflect on the contributions of amazing women around the world and bring awareness to the many important roles women have played both throughout history and in our society today.
Girl Up, a Wakefield club dedicated to empowering girls, celebrates Women's History Month by uplifting the inspiring women in our lives each day! Senior and Co-President Claire Jackson said, "Essentially what we do is celebrate girl heroes, so we celebrate women who inspire us and champion them. It's not necessarily about us individually this month, but it's about us as a community coming together inspiring others." Whether these women are family members, community leaders, teachers, or even friends, we don't have to look far to find incredible women all around us.
Here are some of the inspiring women our Wakefield students are celebrating this month.
Senior and Vice President of Girl Up, Ellen Franzen said, "So many women inspire me. I love Ruth Bader Ginsberg, she's just so incredibly tough. Also, I met a senator named Haley Stevens who represents Michigan's 11th District and just recently, she passed a bill about women in STEM education particularly focused on elementary schoolers since that's when it's really important to help girls get involved in STEM. Basically, every woman trying to break the glass ceiling inspires me."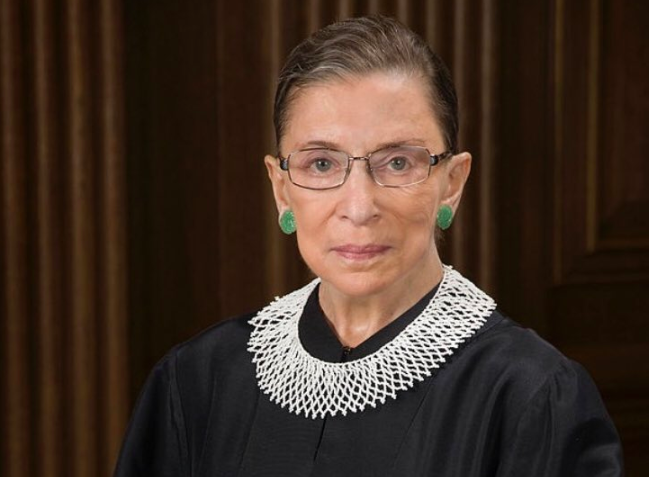 This month, junior and Girl Up Treasurer Claire Brophy finds inspiration in her mom and older sister, Meghan. Claire said, "My sister is actually a Marine right now, so she went to the Naval Academy like my mom. When my mom went, there were less than 10 percent women there, so they were obviously treated very differently. For my sister, it's different now, there's more women, but they're still not treated equally. In the military, my sister really has to prove herself physically and mentally, and she's gone through a lot of hard things. She really inspires me because I would like to go into the military, too."
Senior and Girl Up Secretary Ileana Mendes said, "I decided to read Michelle Obama's book through the month to celebrate. She inspires me because she went from basically having nothing to using that to inspire others. She's just so selfless, and even though people doubted her, she never let anything get to her and whenever someone needed help she was always there for them."
Senior Claire Jackson, President of Girl Up Wakefield also said, "We try to focus on well-being for women and really understanding who we are as individuals so we can then go out into the world and be stronger leaders and show others we're really in this together. Women's History Month is a time for me to reflect, to understand, and to analyze what I'm made of, who I am, where I come from, and where I'm going."
Although Women's History Month is coming to an end, we must continue to support and uplift women all year long! Join Girl Up to spread awareness for gender equality here at Wakefield and beyond. Everyone is welcome! We hope to see you at the next meeting today in Ms. Cottrell's room, C-201!