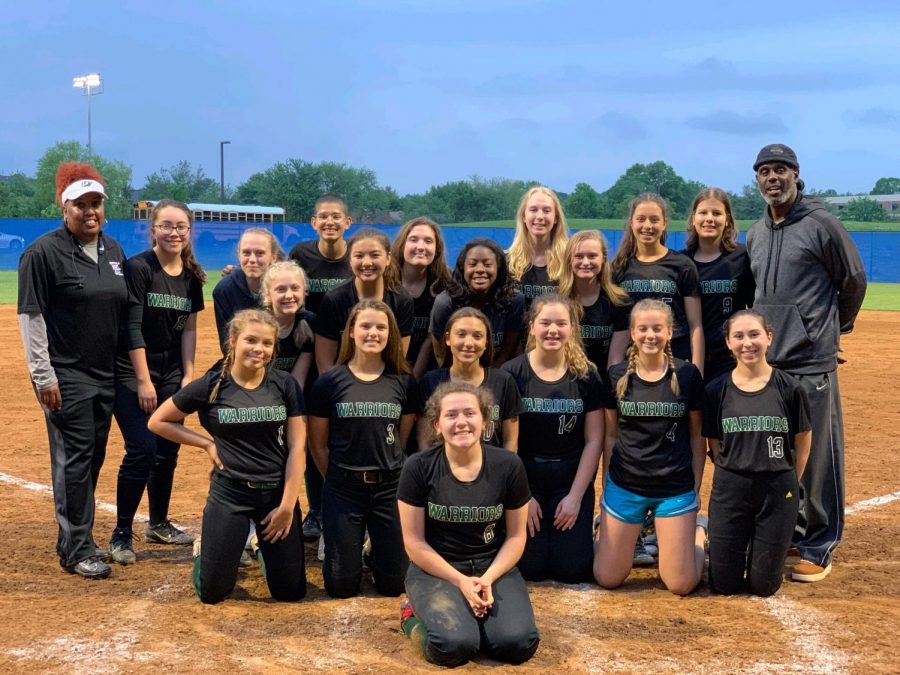 Here at Wakefield, we have a growing softball program. Our junior varsity team is full of talented girls. The team is a mix of 8th, 9th, and 10th graders. They started off strong, dominating in their first game against Rock Ridge, 17-5. Then, they faced Justice and won by a landslide, 20-1. As they kept their winning streak, it became obvious they were going to have a really good season. Their last game was against Thomas Jefferson Science & Tech, and they had a shut out, 13-0.  The team finished the season with 14 wins and 0 losses, an UNDEFEATED season.
Coach Zenola and Coach Boyce have been both Basketball coaches and Softball coaches for quite a few years. For Coach Z, she's been coaching JV Softball for 3 years. For Coach Boyce, it's been 6 years. Coach Boyce often works with the Varsity Softball coach, Coach Kelly. They have known each other for quite a while. This solidarity shows on the field as the Varsity team had a winning season, 14 wins and 8 losses.
Coach Z said, "besides the girls being great athletes, they are great young ladies. They got along and encouraged one another and that is why we were very successful. I am looking forward to seeing them all play in the future and taking their winning attitude to the next level. Go, Lady Warriors!" That's right!
There is no doubt that the girls on the team have a lot of talent.  Coach Boyce said, "we were very fortunate to have some talented players with a very good skill set. Coach Z and I work on the fundamentals of hitting, catching, and throwing…allowing our players to perform at their full potential. Being undefeated comes with hard work, dedication, and consistency. We are blessed to have players that have passion to play hard on the field."
Their softball season may have come to an end, but the grind never stops. Most of these girls do travel softball all year round so they can train to be ready for next year, and even do other sports. Sophomore Megan Mazel said, "[softball] is not the only sport I play, I play rifle, swim, and I plan to play field hockey. Outside of school, I play travel softball." That's a lot on her plate! "It's hard sometimes because it gets challenging to manage both" she added.
Softball is a lot about playing, and there is more to it like friendships, having fun, and of course, learning new things. Freshman Gia Enderle said, "Something I take with me from this season is self motivation. If you want something you have to go and make it happen for yourself because nothing is just handed to you."
That's exactly how it happened this year and with all the hard work they put, it paid off with an outstanding season.
Way to go, Warriors! Can't wait for the great things that will happen in the future years for this team!