Wakefield Alumni Fight Song: Know the Words!
Hello, Wakefield Warriors!
Senior Night for Cheerleaders, Marching Band, and Varsity Football is this Friday, November 8th. The game starts at 7pm, and there are a lot of seniors to recognize before the game, so The Chieftain recommends you get there by 6:15pm at the latest. Our Superfans tell us it is a Pajama Out! Wear something underneath those PJs…it is going to be in the high 20s!
Know the words to the Wakefield Alumni Fight Song!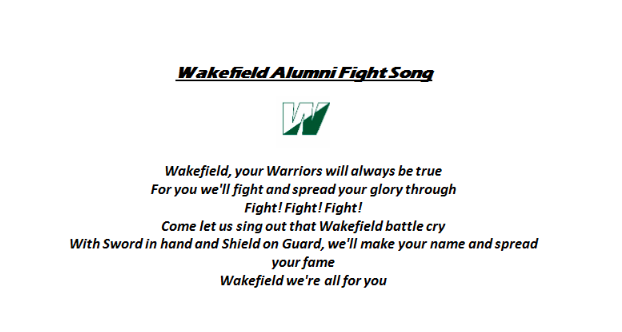 Leave a Comment