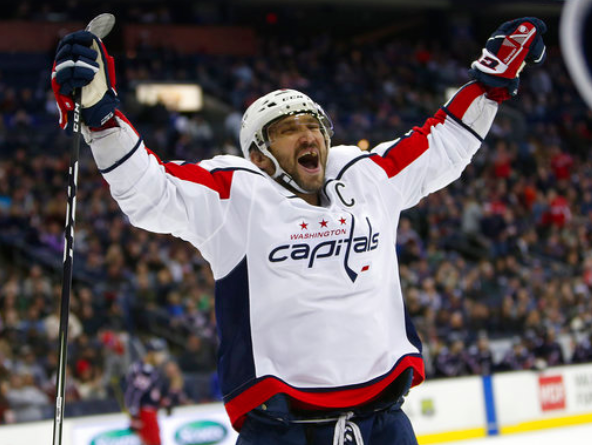 Photo found on Twitter @ESPNStatsInfo
On February 22nd, Alex Ovechkin scored his 700th career goal in a game against the New Jersey Devils. Ovi is one of only 8 to become a part of the prestigious "700 Club", with other members including hockey legends Wayne Gretzky and Gordie Howe. What makes Ovechkin's feat even more impressive is that he scored all of his goals for the Capitals, the only NHL team he has ever played for.
Ovechkin has his sights on becoming the highest scoring hockey player of all time. According to the New York Times, "at the rate he has scored over the course of his career, [Ovechkin] would surpass Gretzky's total in 319 games, and at the rate he has scored since the 2017-18 season he would set the record in 306 contests."
For more information on this historic moment, read the CNN article here.