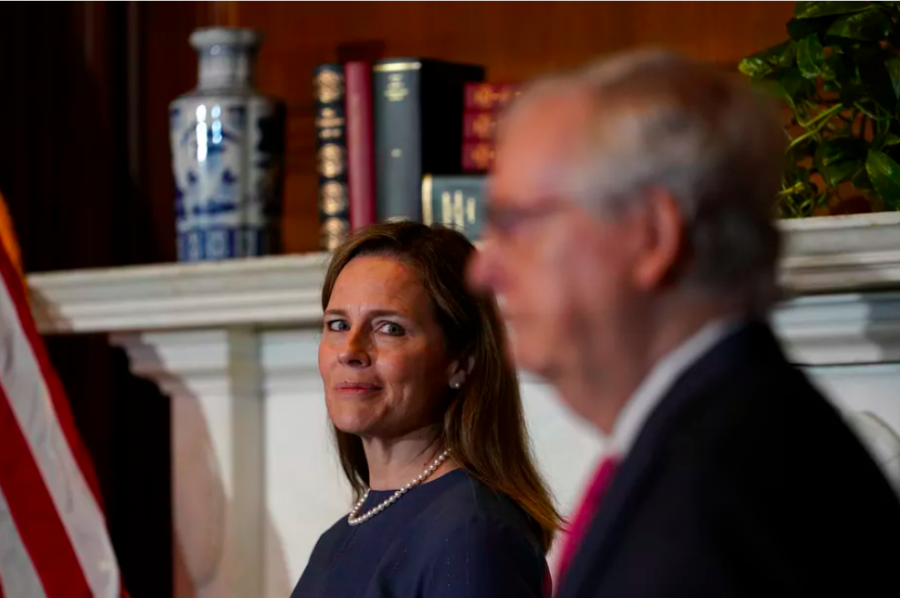 In a 52-48 vote, the Senate has confirmed Amy Coney Barrett as a Supreme Court Justice yesterday. The Supreme Court is the highest court in America. She is the Supreme Court's youngest justice. What does this appointment mean for America?
It comes down to the Voting Rights Act. The basic question of who is allowed to vote and which ballots will be counted is the most important issue in any democracy. This is why her appointment to the Supreme Court matters.
According to vox.com, "the right of voters of color to cast a ballot is now in greater peril than at almost any point since the Jim Crow era. Cases like Shelby County and Perez already stripped the Voting Rights Act of much of its force; the Democratic National Committee cases could finish that job."  The Voting Rights Act could be demolished soon.
Race is still the underlying reason for voter suppression in America. The Voting Rights Act was enacted to stop voter suppression, "the Voting Rights Act required jurisdictions with a history of racist voting discrimination to 'preclear' any new voting-related laws with the Justice Department or with federal judges in Washington, DC."
Preclearance has worked. So why is the appointment of Barrett so controversial? The Democratic National Committee case is up before the Supreme Court next year. The current Chief Justice John Roberts states that since preclearance has worked, there is no longer any need for it. This is dangerous thinking. One of the most famous critisisms of Chief Justice Roberts was raised by Justice Ruth Bader Ginsburg (whose seat Amy Coney Barrett is taking). RBG said, "throwing out preclearance when it has worked and is continuing to work to stop discriminatory changes is like throwing away your umbrella in a rainstorm because you are not getting wet."
Only time will tell if we can weather this storm.