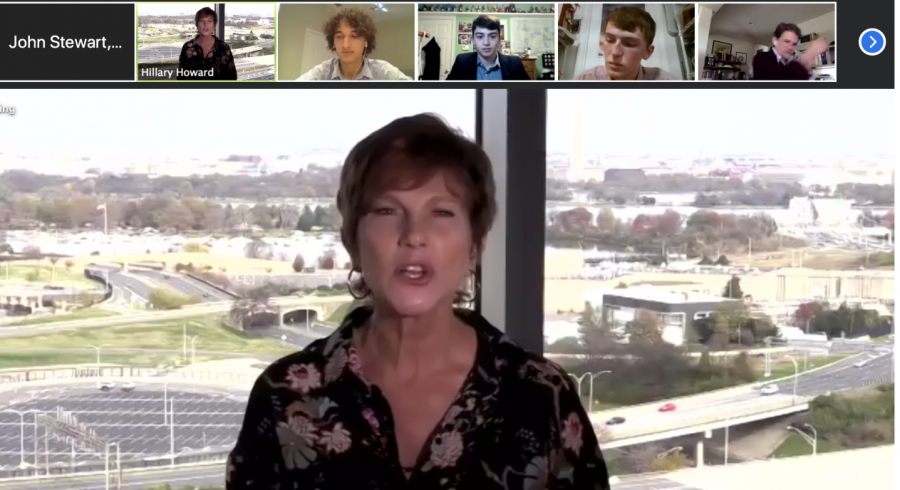 It's time for It's Academic! Wakefield's very own Josh Rosenberg, Adam Baltaxe, and Alex Perkins competed virtually against Falls Church and Washington Latin Charter on television's longest running quiz show in the world: It's Academic! The show was taped in November and airs on NBC this Saturday, 1/16 at 10am.
This trivia style competition show gets competitive. We asked members of the team what they do when they don't know an answer.  Senior Josh Rosenberg joined the It's Academic team in his sophomore year and said, "when I don't know the answer to a question, I try to identify parts of the question that I understand and see if I can make an educated guess off of that information. Otherwise, I just hope one of my teammates knows the answer! None of us know all the answers, which is what makes it so fun."
Teammate and senior Adam Baltaxe has been on the team for all 4 years of high school. Why did he join? "I have always been a trivia fiend and I've made a habit of picking up random facts in random scenarios. It always feels like the weirder the fact, the more likely it is to show up in one of these competitions." It's Academic has been on air in DC for 60 years. Baltaxe said, "I think it's pretty clear why: everyone likes trivia. There's a reason that shows like Jeopardy and Who Wants to be a Millionaire? have gotten such good ratings for so long. People like trivia because it gives them a chance to get involved and be a part of the show."
What does the It's Academic club do when not competing on television? "It's Academic is an incredible group of people who just answer trivia and talk about random facts. To students who don't know whether or not they should join, just do it. There is no pressure to be good, all we do is go around answering trivia questions and hanging out. If you are looking for a club to join that looks good on college apps and also is a lot of fun, It's Academic is perfect" said Baltaxe.
Email Mr. Stewart, the It's Academic coach, at [email protected] for more information.