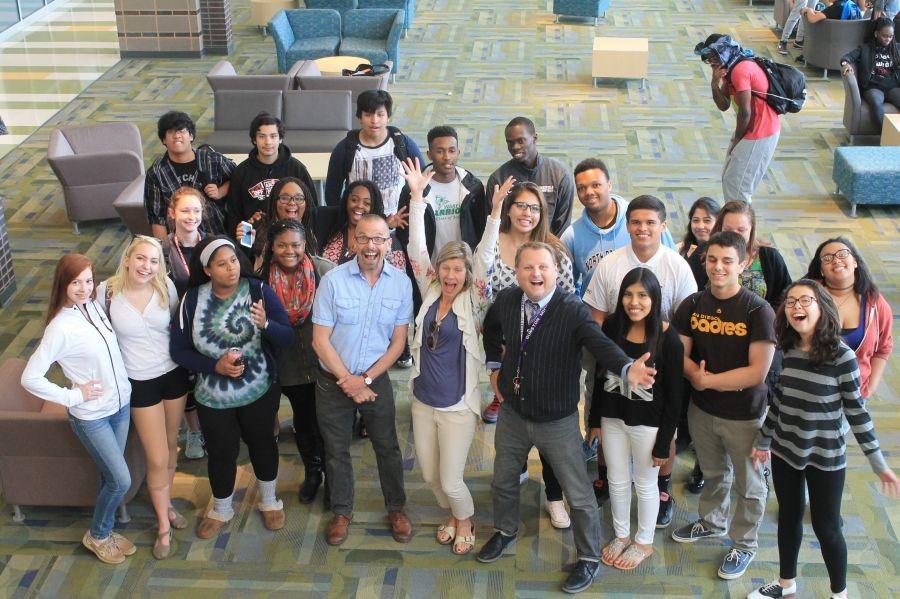 Photo by Taylor White '15
Summer is less than 2 months away. You will want to relax, but also need fun activities to keep your brain engaged in a creative way. Why don't you try one of the camps below to discover a new creative outlet?
Educational Theatre Company
This camp has many classes and activities that focus on the theatre industry! ETC uses the four C's (creativity, confidence, collaboration and community) to encourage students and staff to do their best in the program. Visit www.educationaltheatrecompany.org for more information.
Arlington Independent Media
This is a video production camp for students ages 9-13, where they are taught basic concepts of media literacy and learn how to use their critical thinking skills. Visit www.arlingtonmedia.org for more information.
G Create Camp
This online course focuses on creative writing, digital media and art. Students can pair up with friends to receive missions every week from Mr.Costner, Ms. Chapuis, and Mr.Stewart (from GUNSTON!). This camp runs from July 6th-August 7th. For more information email [email protected] or visit www.gcreatecamp.com.
SolPlay
This camp has many nature activities for you to venture about in, such as backpacking and poetry, hiking, biking, and camping. Students are able to move around and interact with others as well as develop critical thinking skills. If you're interested, visit solplayadventures.blogspot.com .
Camp Shakespeare
This 2 week camp has professionals help students of all ages understand Shakespeare and his work through voice, movement, and improvisational work. Check it out www.shakespearetheatre.org/info/education/expand-your-knowledge/camp-shakespeare.
Arlington Arts Center
This well known location offers week long summer classes in drawing, painting, and photography. If you can't take it during the school year, take it in the summer. Check it out: www.arlingtonartscenter.org/aacsummercamps.
Teen Writer Society 
Mr. Stewart is hosting a five week online story class for students ages 13-17; its purpose is to develop high levels of writing skills. Some topics that students would be looking over are anchor texts, pep talks, peer feedback and much more! Here is the link: www.teenwritersociety.com/#!classes/cbh4