One Student Celebrates Veterans Day
The announcement that there won't be school on Monday blares across the loudspeaker. Students are overjoyed to finally have a three day weekend, already making plans to sleep in and watch Netflix. Especially among teenagers, Veterans Day is a holiday often overlooked. Typically, there tends to be lots of praise for white-haired, wrinkly War Veterans, but people seem to forget about the devotion of the spouses and kids of these heroes. In reality, the veteran's families are just as much hero's as the ones protecting our country. Living in such close proximity to the Pentagon, there are countless students in military families attending Wakefield.
Being one of those students myself, I know firsthand how challenging it is. When I tell people that my dad is a Navy Pilot, the typical response is, "THAT'S SO COOL!! He gets to fly the jet and land it on the boat thing?!" Little do they know, my dad's service to the country left my mom alone for half of my childhood, raising my four siblings and me. I'm currently attending my 10th school and living in my sixth state. When people ask where I'm from, my answer is jaded…"Um…well…I was born in Florida, then moved to Virginia, then Colorado, then California, then Rhode Island, and now I'm here!" Although I've had many unique opportunities due to my dad's career, it is more difficult than people realize. The summer before my senior year, my dad got orders from the navy to move to California. Not allowed to say no; my dad, along with my mom, four siblings, dog, and cat, left me alone in Arlington to finish my senior year.
There are countless other stories like this from students at Wakefield. Some have lived in the Netherlands, others in the mountains of Colorado, some even in Egypt. Ask any of these students, being in a military family has its fair share pro's and con's. Without these families's constant stream of tolerance, love, and support, these soldiers, pilots, and sailors couldn't protect our country as they do. Ever since my family has moved to California, Wakefield has served as my home, and its students, my second family.
Want to know more? The S.G.A. is hosting a panel discussion on Wednesday, November 20th, 2013 after school. The event will beheld in Ms. Norber's room, C-202.
Leave a Comment
About the Contributor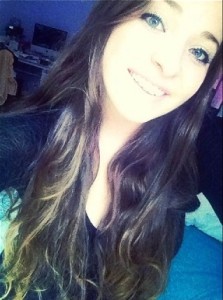 Madeline Brophy '14, Photography Editor
Madeline is hungry for Life - and not just the cereal.