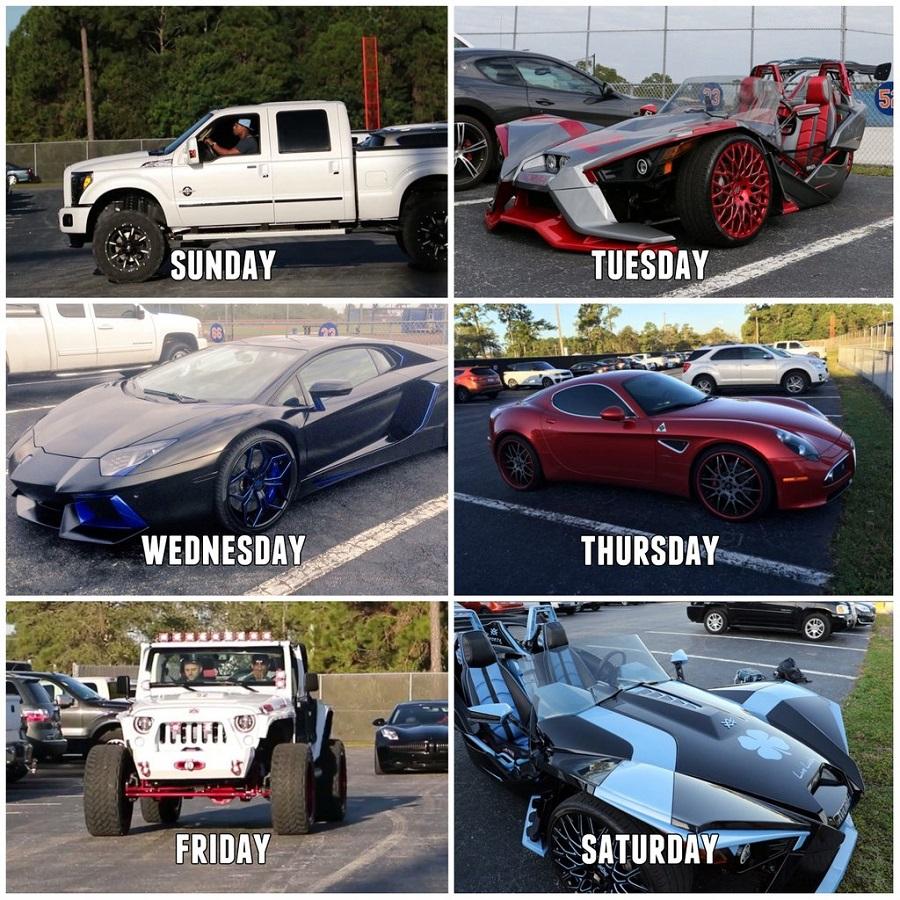 Photo By: @SportsCenter
Yoenis Cespedes arrived to Spring Training and showcased his 6 different custom cars. With a total worth of 933,000 in custom cars, Cespedes, caught the attention of auto aficionados and baseball fans alike.
The Mets Center Fielder arrived the first Sunday of training in his custom F-250. The day after, he caught us all by surprise arriving in his custom, red accent Polaris Slingshot, a three-wheeled motorcycle reportedly worth $68,000 after customization. The next day, he arrived in his fully custom Lamborghini Aventador. Cespedes reportedly told Alex Vega, owner of the Miami- based garage The Auto Firm, to completely strip the car down and repaint it black with blue accents. The car also spits out fire from the exhaust. Total Cost? Nearly $500,000.
On Thursday of that week, he arrived on his red Alfa Romeo 8C Competizione, followed by a white Jeep Wrangler Unlimited the following day. He then ended the first week of Spring Training by showing us his second Polaris Slingshot. This time, with blue accents.
Cespedes will make $25M this year, after signing a three year deal with the Mets worth $75M this offseason.