WAM 14th Edition: SGA Elections, SOL Rules, Warrior 360, and an Interact 5K Reminder
Hang on for a minute...we're trying to find some more stories you might like.
It is the busiest time of the year, Wakefield! The last month of school! SGA has a meet the candidates forum in Town Hall WEDNESDAY during all lunches! Remember to VOTE! for your SGA representatives on THURSDAY in Town Hall during all lunches as well. Teachers remind us of the SOL rules as we head into SOL season.
Here is the SOL schedule for next week: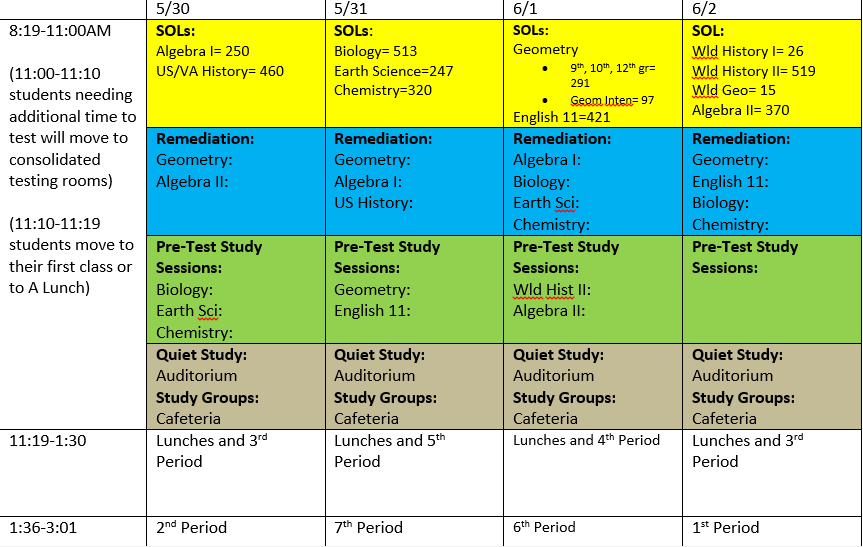 Sam asks the Wakefield community some solid questions about the #BlackLivesMatter movement. Watch the full video here. And, the Interact Club reminds you to participate in the Annual Wakefield 5K this Saturday. Register here.