JV Boys Basketball Team On The Road To Making History!
January 17, 2017
The JV Boys Basketball team is officially halfway through their PERFECT, UNDEFEATED season! That's right, these Warriors are 7-0! Here's a recap of the first half of their winning season in case you missed it or want to relive it!
Warriors vs. Patriots (1st game!)
Wakefield dominated Yorktown and played hard all four quarters earning their first win, 68-39. Sophomore Guard/Forward Dell Robertson, who led the way with 16 points said, "I had to make plays to start the season off with a bang."
Warriors vs. Raiders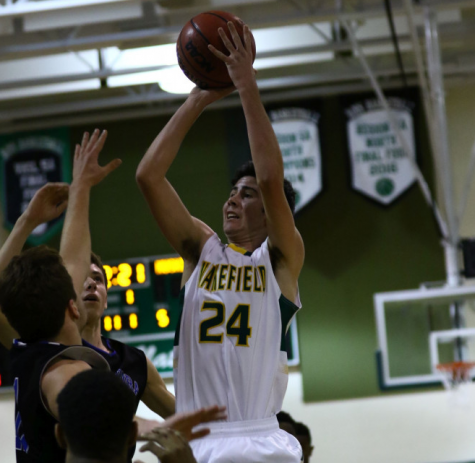 Just a short bus ride to J.E.B. Stuart and these Warrior's performance was everything but short, blowing Stuart away 90-37! Sophomore Guard/Forward and Team Captain, Brody Karton, who led the team 
scoring said, "We came out strong and played a complete game."
Warriors vs. Lancers 
Our boys were seeking another victory on the road and claimed it beating Lee 63-11. Wakefield was great offensively and even better defensively!
Warriors vs. Huskies (1st Home Game!)
The Warriors defeated the Huskies 82-43 at their home opener! Their opponent, Tuscarora, played solid defense but it wasn't enough to stop these boys. Sophomore Forward Chase Smith led the way with a game high of 23 points along with 12 rebounds. When asked how big this win was to him and the team he said, "I really felt like I had to step up and I did."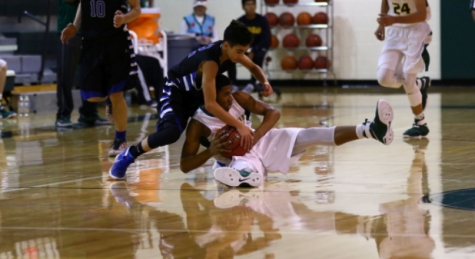 Warriors vs. Colonials
After a long Winter Break, these boys came back ready to take on Thomas Jefferson. Wakefield fans along with the players were on the edge of their seats as the game was extremely close all four quarters. However, Wakefield pulled through and got the win 56-53! When asked why the game was so close, Sophomores Khyree Johnson and Rodney Lee said, "We underestimated them and we really weren't working as a team in the first half."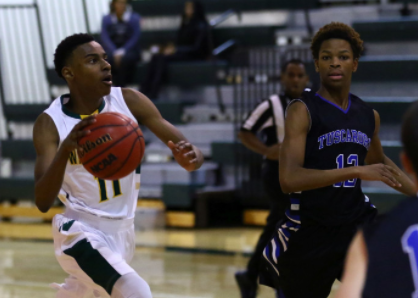 Warriors vs. Eagles

Days after their close game against TJ, Wakefield returned to their old ways and bounced back beating Edison 81-40! It was the fifth time out of six games that these Warriors have held their opponent to under 50 points.
Warriors vs. Statesmen
The JV Boys got another win on the road beating Marshall 72-58. Mekhi Short led the way with 26 points hitting several big shots with help from his teammates.
The boys are taking care of business on and off the court! With only 7 games remaining in their season and a goal which is to keep this winning streak alive all eyes are on these boys.
Come out and support the JV boys this Thursday at 7:30 at HOME! We believe in you boys!! #MakeHistory #WarriorNation