Asian Club Celebrates Spring with the Holi Festival
The Holi Festival is a Hindu spring festival that is practiced in India and Nepal, and is also known as the "festival of colors." The festival signifies the victory of good over evil, the arrival of spring, and the end of winter. For many, it is a festive day to meet others, play, laugh, and, repair broken relationships. For the first time,  Asian Club held a Holi Festival at Wakefield.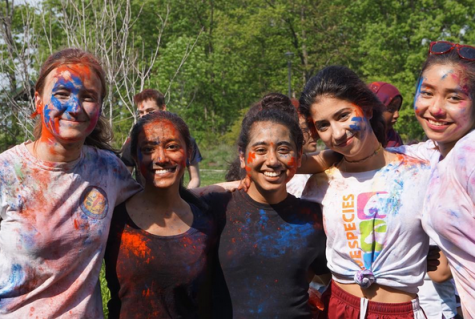 When she thinks back to the day that the event was held, Ms. Hsu, one of the sponsors of Asian club told us that day was, "liberating, controlled chaos. It feels like unleashing your inner child. This is a day I will remember for the rest of my life…"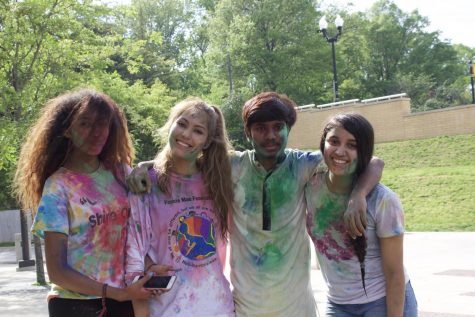 Asian Club started to plan this event a month before it was held.  They divided officers into teams to prepare for the powder throwing, water balloon fight, music, and social media. Finally, before the event happened, the officers sat down again to do the last minute check. "I couldn't do it without my team," said Nami Samiya, an officer, and senior in Asian club. "The preparation work was like an assembly line."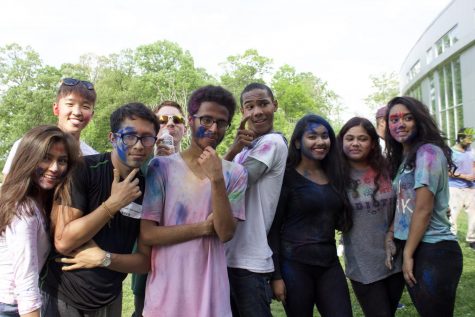 Ms. Nginn, another sponsor of Asian club said, "It was messy, but fun… I would love to do it again if we had any opportunities. How often do American kids get to throw powders at each other and dance?" Her favorite part of the event was the powder throwing.
We interviewed senior Tram Nginn, she told us: "The event was really unique, Wakefield had never done this before and it was fun to see the students exposed to this culture… although the space where the event was held was small but it was still fun."
We also talked with senior Blen Bekele, who is an officer of Asian club, and she told us, "everyone was having a great time. Dr. Willmore was there and seeing him engaged with the people was a fun experience. " She also said that "we wanted everyone to be represented and to have something to enjoy spring."
Sophomore Justyn Chiles, who made the video of Holi Fest, said that the experience was "captivating". Senior Nami Samiya agreed adding, "the event was fun and exciting."
Many people had a lot of fun during the Holi Festival. The success of the Holi Festival inspired people's passions to embrace new cultures.