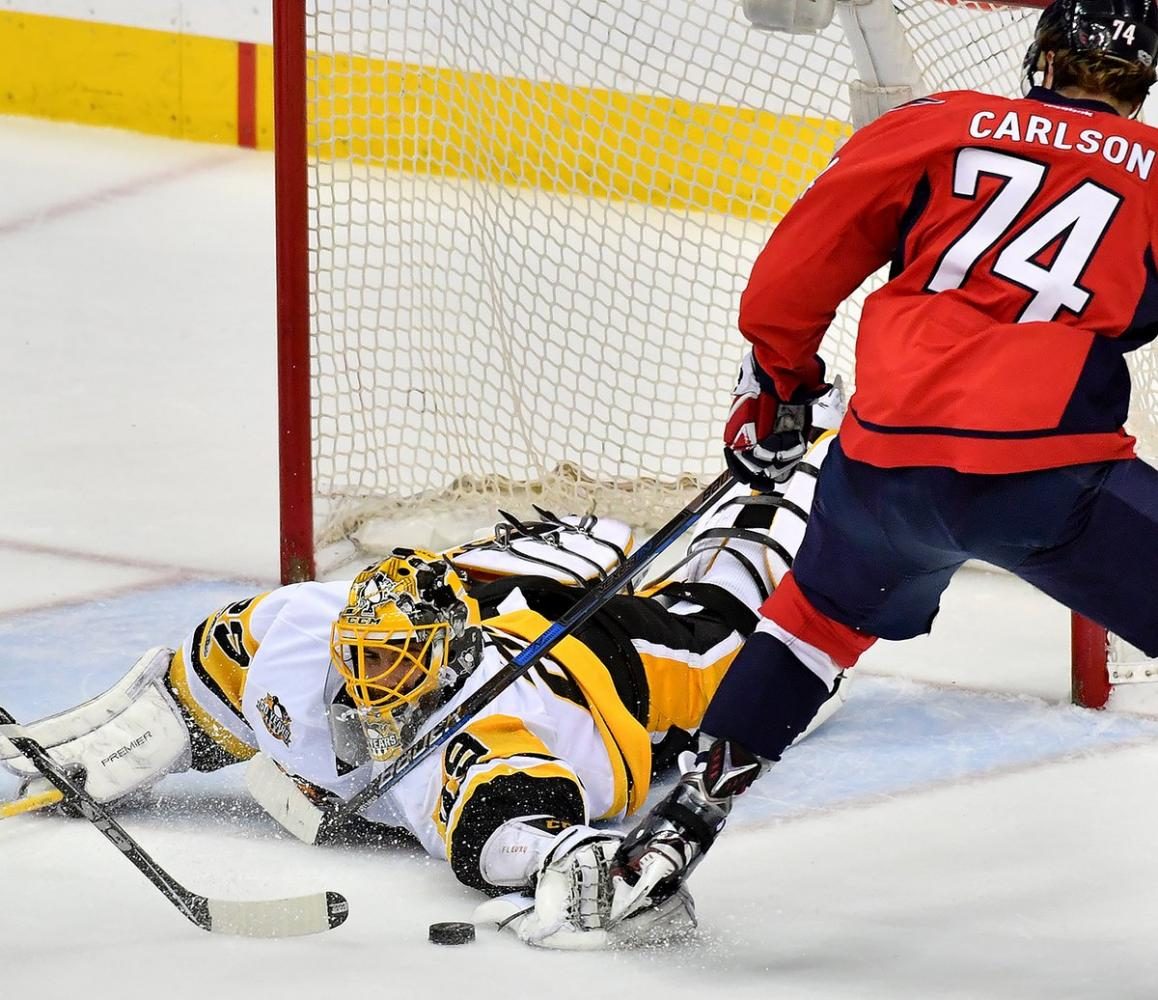 Photo found at @mattfreedpghpg
How The Capitals Forced Game 7 Against The Penguins.. And Then Lost The Series…
Brace yourselves, Caps fans.
May 15, 2017
Another Game 7 came along with another heartbreaking playoff loss. On Wednesday night, the Pittsburgh Penguins closed out a feisty series against the Washington Capitals with a 2-0 win in Washington. These two teams took the series the distance and although the Capitals appeared confident to finish off their comeback against the Penguins, they just could not pull it off. On Wednesday night another incredible season came to an end.
Mood: 
Let's take a moment to recap the highs and the lows of this playoff run.
Washington started off the series trailing Pittsburgh by 2 games…2 very disappointing games in Washington. According to Caps interviewer, Mike Vogel (@VogsCaps), Caps superstar Alex Ovechkin said, "Obviously we didn't have the start like we wanted. We came out a little bit slow."
When Game 3 came around, many people were doubting the Capitals (rightfully so) and were expecting them to choke. However, Washington didn't let past Stanley Cup Playoff failures haunt them just yet. They kept their heads in the game and got their first win on the road, in overtime. Following this exciting game, Game 4 came around and the Penguins put the Capitals into a bad position. Washington lost, filling their fans once again with doubt, and were then trailing the Penguins, 3 games to 1.
All it took was one more win for Pittsburgh in Game 5 to end the series against the Capitals. They were on the brink of ousting the Capitals for the second straight year. The Penguins came into the Verizon Center on Saturday ready to dominate. While Washington Head Coach Barry Trotz made some big tweaks to his team, the team seemed to be prepared to adjust their game for the playoffs. One of these tweaks was moving Ovechkin to the third line. According to NHL.com, Defenseman Matt Niskanen (WAS) had this to say about Ovechkin's performance that night, "Tonight he skated his butt off and ran into people. He was a bull in a china shop again and got rewarded with a goal." Game 5 was a huge win for Barry Trotz and the Capitals.
"
They think they won an easy game tonight. They think they can win Game 7. I say, No."
— Pittsburgh Center Evgeni Malkin
It's obvious that the Washington Capitals took their momentum from Game 5 and brought it on the road with them going into Game 6. The Capitals avoided elimination by scoring 3 goals in a furious third period. Left Wing Andre Burakovsky scored twice against Pittsburgh and Center Nicklas Backstrom topped it off with another goal to force Game 7. According to NHL.com Correspondent Wes Crosby (@OtherNHLCrosby), Nicklas Backstrom said this about the team, "Our goal is to win this series, so we knew we had to play our best game tonight to force a Game 7. Anything can happen, but we're right where we want to be right now." According to Pittsburgh Post-Gazette interviewer Jason Mackey (@JMackeyPG), Evengi Malkin (PIT) said, "They think they won an easy game tonight. They think they can win Game 7. I say, No."
With Game 7 approaching, it really was the Capitals series to lose.
Leading up to Game 7, the Capitals were seizing momentum from their back to back wins over the Penguins. Washington had Game 7 made for them! They were on their ice, in their city, surrounded by their fans (and some of those die hard Pens fans too) and they definitely had the motivation to win. So when the Capitals were struggling to come up with a goal during the entire game, Caps fans just wanted to know what was going on.
Pittsburgh ending up winning 2-0, and that was that. Another loss. Another upset. According to NHL.com, Alex Ovechkin said, "Without goals, you can't win the game. We had plenty of chances to score. We just didn't do it. We made a couple of mistakes, and it cost us." After Game 7, according to NHL.com, Karl Alzner had this to say, "We honestly thought that we were the best team in the playoffs and showed little flashes of it. So when you don't even get past the second round, it's just extreme disappointment." I'm sure Caps fans can all agree that it was a huge disappointment.
If we have learned anything from history, it's that history tends to repeat itself. Unfortunately, history has repeated itself once again. The Capitals had a chance to rewrite a legacy but it was the Penguins that added on to their own legacy.
Here are some pictures from Game 7 in Washington: