New Editions Make Big Difference for The Redskins
June 19, 2017
The Washington Redskins have been an underdog team for a while now. The Redskins have had the right ingredients, but still can't manage to win with players like S'ua Cravens, who is young but has a bright future ahead of him. In the offseason, the Redskins got rid of some of their best assets like DeSean Jackson, Pierre Garcon, and Chris Culliver. With key players leaving, the Redskins need to bring in young talent that can produce and help the team become playoff bound.
Here are some of the players the Skins added to their arsenal.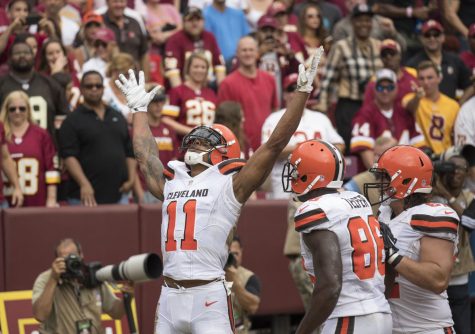 Terrelle Pryor Sr, WR: Pryor is a speedy receiver who can catch almost anything thrown his way. Pryor played for the Cleveland Browns before coming to the Redskins. Last year Pryor had 77 receptions, 1,071 yards catching, and 4 touchdowns. Although he has 4 touchdowns on the year his scoring ability is not to be over looked. With a great QB like Kirk Cousins, Pryor can easily get more than 1,000 yards catching especially with his speed and height.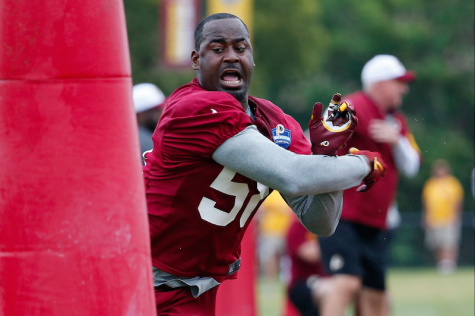 Junior Galette, OLB: Galette possesses the explosive burst off the edge you look for in a outside linebacker. He shows impressive instincts and was highly-productive in college. He is a high-motor, high-effort guy who plays through the whistle. He has the athleticism to make plays in the backfield. He finished the 2014 season with 45 combined tackles with 10 sacks. There is no doubt that he can help the Redskins unreliable defense.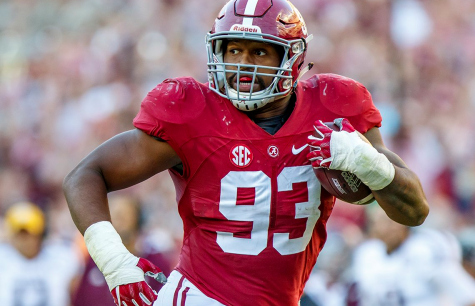 Jonathan Allen, DE:  Jonathan Allen is 286 pounds of pure fear. Allen won the 2016 Chuck Bednarik and Bronco Nagurski Award as the nation's top defender in 2016 (69 tackles, 16 TFL, led team with 10.5 sacks). Many NFL scouts have compared his style and skill level of play to the 2x pro bowl player Fletcher Cox. Allen is quick off the ball. He is a superior hand-grappler who is able to coordinate hands, feet, and hips to climb over the edge against tackles. Allen has the strength and quickness to rip through the weak inside post of a guard.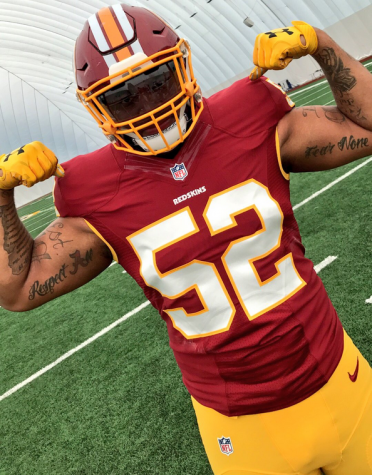 Ryan Anderson, OLB: Standing 6'2″ and 253 pounds, Anderson can set the edge against the run and is also flexible enough to drop into space and cover. With his style and skill level of play he is compared to 2013 pro bowl player Ahmad Brooks. Anderson Leverages runners to the sideline and rarely gives up a cut-back lane. He is a tackle finisher who is always hustling. There is no doubt that the Skins could use a hustle player committed to his craft.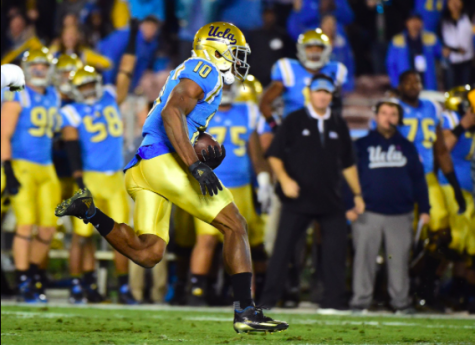 Fabian Moreau, CB: Moreau finished his college career with 99 solo tackles and 50 assisted tackles for a total of 149 tackles, 21 passes deflect, and 3 interceptions. If that isn't enough he also played running back and wide receiver during his high school career. He shows good speed with a 40 yard dash time of 4.3 seconds and has proven to be a good route runner, something needed by the Washington Redskins to succeed.
Watch these new Redskins, and the returning players, as they fight to make it back to playoffs and make a run at the title!