Josh's Bracket: A Complete Look at the Madness
And Three Teams to Watch During March Madness
March 15, 2018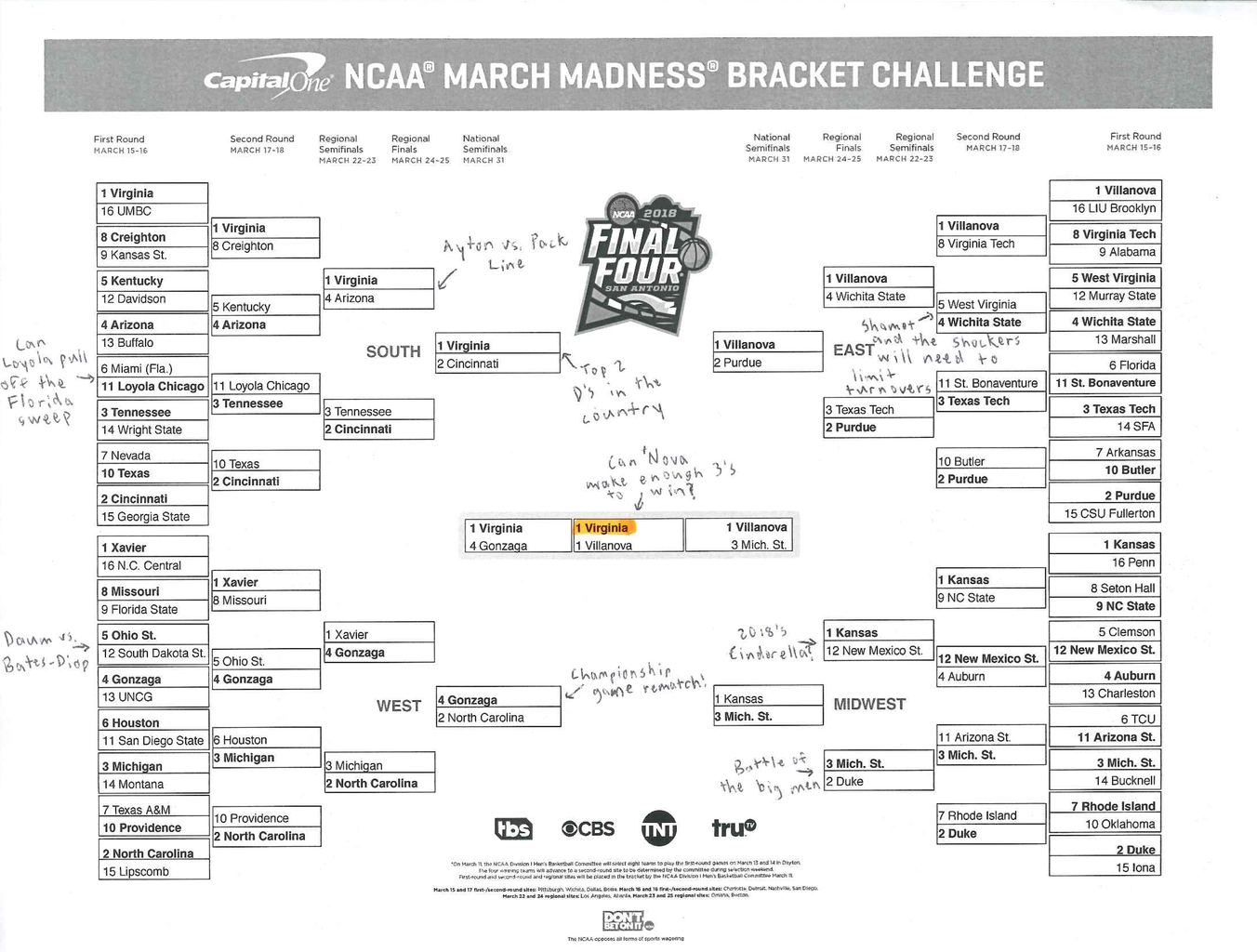 For a complete look at the entire field, study my March Madness Bracket above.
For a highlight of 3 exciting teams, read below.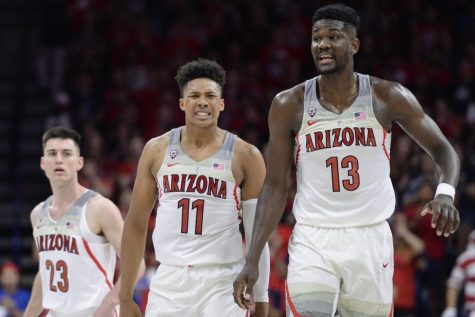 1. Arizona: Despite dealing with scandals for the past couple of weeks, the Wildcats (one of 4 in the South Region) breezed through the PAC 12 tournament with any real challenges. They have arguably the best player in the country in Deandre Ayton and he could single-handedly carry them to a championship. Their path to their first Final Four appearance under Sean Miller got easier with the news of Virginia's Deandre Ayton suffering a wrist injury that will cost him the tournament. However, to escape the South region Arizona will probably still have to beat Kentucky, Virginia, and Cincinnati.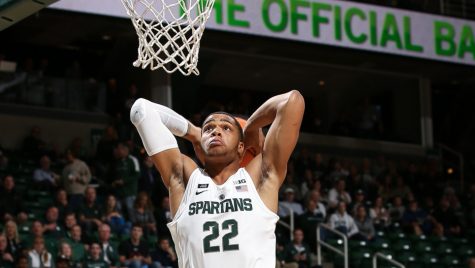 2. Michigan State: Michigan State is one of the most talented teams in the country, but they have been wildly inconsistent the entire season, once going down by more than 20 to Northwestern yet still rallying to win. The Spartan's likely matchup against Duke in the Sweet 16 is most likely the best game to watch before the Final Four. The Spartans will beat you in every different way, from crashing the boards with Jaren Jackson Jr. to drilling deep 3's. Michigan State also plays some of the best defense in the country inside the 3-point line. For them to make the Final Four, they'll probably have to beat both Duke and Kansas.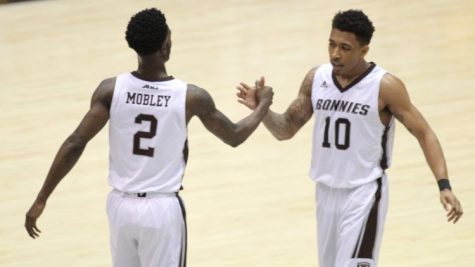 3. St. Bonaventure: The Bonnies won their play-in match against UCLA without their two best players, Jaylen Adams and Matt Mobley, providing significant contributions. Instead, their zone defense baffled UCLA and Courtney Stockard had one of the best games of his life. They play Florida in the first round, and can beat them if they can limit their opportunities to hit 3's. They're an exciting team because of their ability to score from anywhere on the court, and if Mobley and Adams can provide their usual scoring punch, St. Bonaventure has a chance to make a deep run. Look out for their rabid fans, who took over the UD Center in Dayton during their First Four game and will travel anywhere in the country to support their team.