Softball Hits It out of the Park with a No Hitter
Our Softball team has had an up and down season with a record of 6-6, which is pretty decent. The girls are trying to return to the success they had over Spring Break where they won vs. T.C. Williams and Woodson. In their six victories, the girls had some major accomplishments, a no hitter being one of them.
In the game against T.C. Williams:
The girls offense helped them to the 12-0 win over T.C. avenging their early season loss. Helping the warriors at the plate was Amy Kohan leading the way with three hits including a single and two doubles. On the mound, Katie Fried dominated the competition with a complete game shut out striking out nine.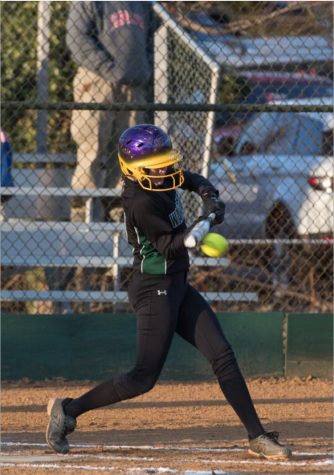 In the game against Woodson:
Our Warriors pulled off a 3-2 win with four hits, and putting three runs on the board. Kiera Collins and Charlotte Greenwood had two hits each.
After Spring Break, our ladies had some phenomenal wins. Here is a recap of their successes.
In the game against Lee:
Katie Fried is a dominant pitcher on the mound. She had a no-hitter, with 9 strike outs. At the dish, the Warriors destroyed the oppositions pitching scoring 18 runs on a four hit night for Kierra Collins and a three hit night for Amy Kohan. This was a quality 18-4 win for our Girls Softball team helping keep them at .500.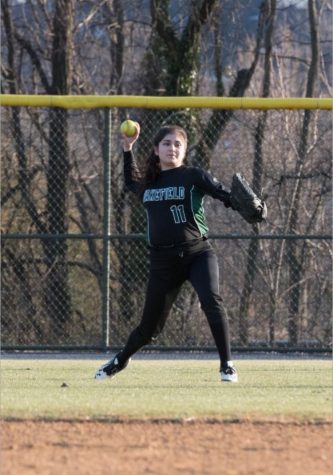 In the game against Thomas Jefferson:
A bad day on the mound for the Warriors didn't affect the outcome as the Warriors cruised to a mercy rule 20-9 win over TJ. The whole team destroyed the ball collecting 18 hits and striking out only once. This win was one of many quality wins in the girls' fight to get to the playoffs.
Come out and support our Lady Warriors as they take on Marshall at their house at 6:30 PM on Friday, April 20th. #WarriorNation