S.G.A Aims to Better Student Connections with Delegates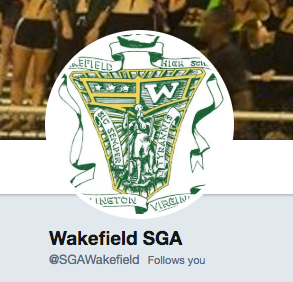 This year the SGA has decided to organize Student Delegates' Meetings.  The meetings aim to better connect the students and the SGA by having the student body's voices included. The meetings are a place to give the students of Wakefield an opportunity to have input on decisions about school events and more.
When asked what the purpose of these meetings were, Junior Class President, Claire Brophy said, "to have everyone informed and to have their ideas come to us." Ms. O' Brien, SGA Sponsor, said, "we're holding Delegates Meeting to bridge the gap between SGA and their class to give more voice to each Wakefield student."
At the meetings, students who attend sit down with their grade level and get insight into what their classes goals are for the school year, what they've achieved so far, and in general what the SGA has been up to. The meeting are casual conversations with student government about upcoming events and ideas.
The meeting on October 4th was the first meeting of the five that will be held this school year. Discussions ranged from class shirts to the details of Homecoming.
The next meeting is tomorrow, 11/1 from 10:00-10:45am in A-134. If your 3rd period has not picked a delegate, do so today. It is important to have representation.
UPDATE: A previous version of this article said to pick a WP delegate. Delegates are picked through 3rd period classes.