Hard Work And Determination Paid Off For Our Gymnasts
Our Wakefield gymnastics team may not be the biggest… however our fierce talented gymnasts always bring their A game to the floor with their outstanding routines, tumbling, vault, and balance beam work.
What most people don't know about high school gymnastics is that guys cannot participate. Guys are only allowed to practice with the team but can't compete with them. Along with that, gymnastics is based on a ten point system when performing.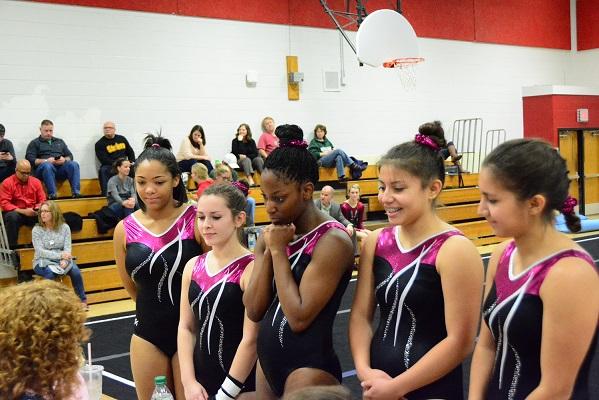 Injuries seem to occur more in the sport of gymnastics. Senior Leah Corts had a big injury during the season, "I broke a metacarpal doing vault and had surgery to set it and had pins put in" Corts said. Gymnastics has helped Corts learn about hard work and dedication and helped her with time management as well.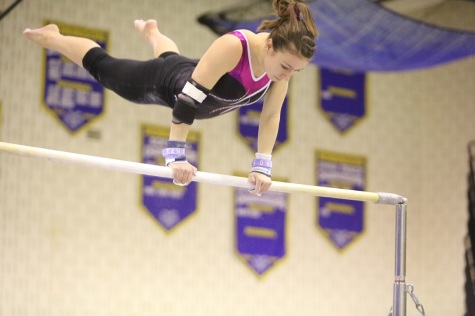 On January 29th, Wakefield attended the big meet at Stone Bridge High School. Senior Jasmine Latney competed in three performances. She performed well overall; on vault she had a score of 6.8, on beam with a score of 5.6 and on floor routine with a score of 6.7. "I was disappointed on beam because my [previous] highest score was 6.8. I was proud [overall] because I never did classes when I was younger and those were my top scores of the season. " said Latney.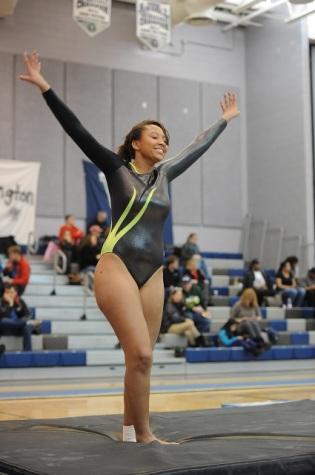 Senior Ashley Hidalgo shared that the biggest benefit to being on the gymnastics team is that it requires less time commitment and the practices are open gym, so you can basically do anything and learn a lot of leadership skills.
Hidalgo has been a gymnast since 5th grade and enjoys every aspect of the sport. At her Senior Night, held at Washington-Lee High school, she participated in three combinations. In vault she earned the score of 8.1, on her floor routine she got the score of 7.3, and on beam she earned a score of 6.7. "Beam is the most difficult because you're four feet high and the beam is four inches wide so it's hard to keep your balance on it" said Hidalgo.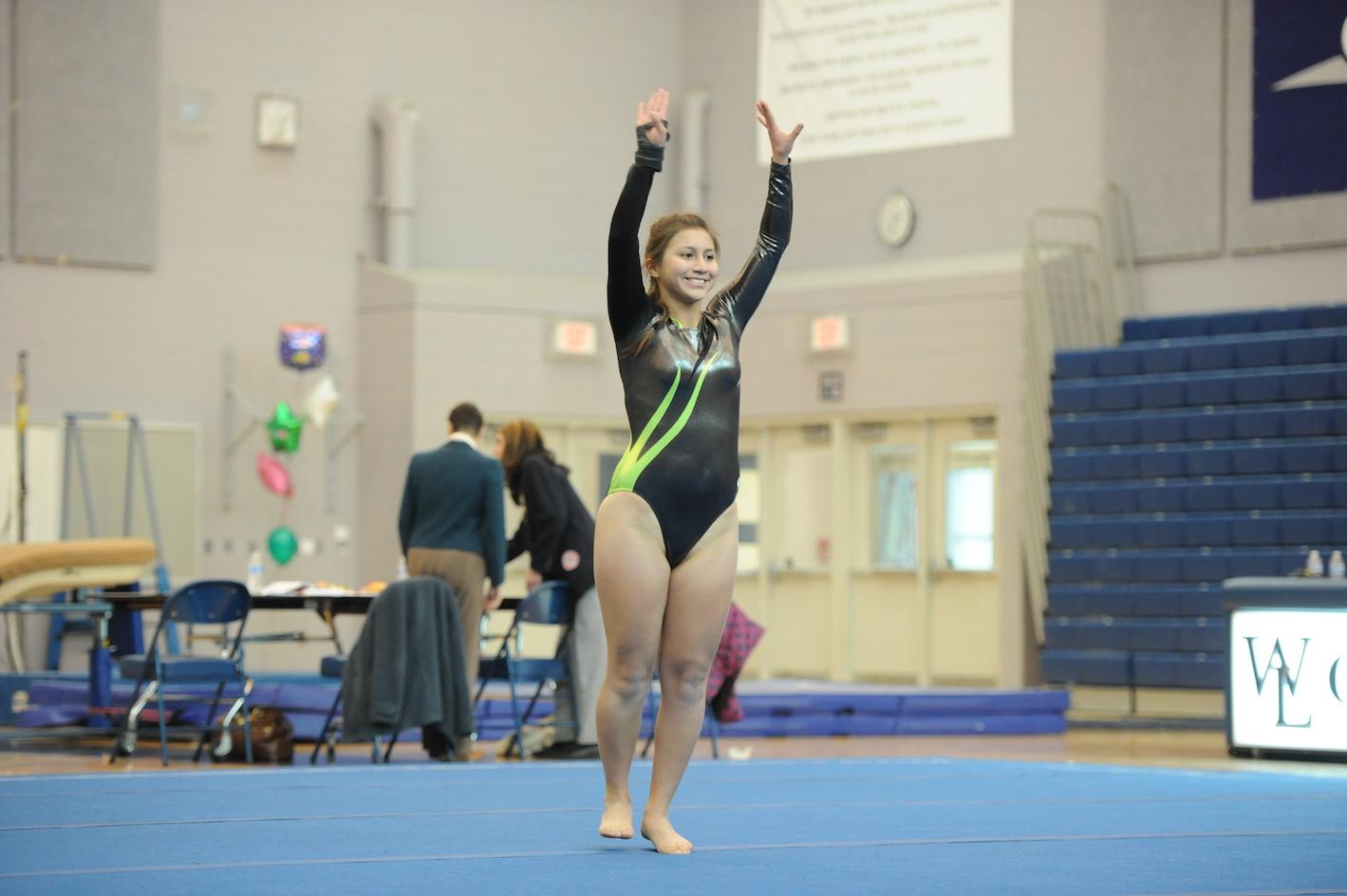 Hidalgo also as a sister on the team with her, junior Tiffany Hidalgo competed at Washington – Lee as well, in four different performances. On bars, Tiffany got a score of 5.5, on beam a score of 6.3, on vault a score of 8.15; she ended the night with a floor routine score of 6.4.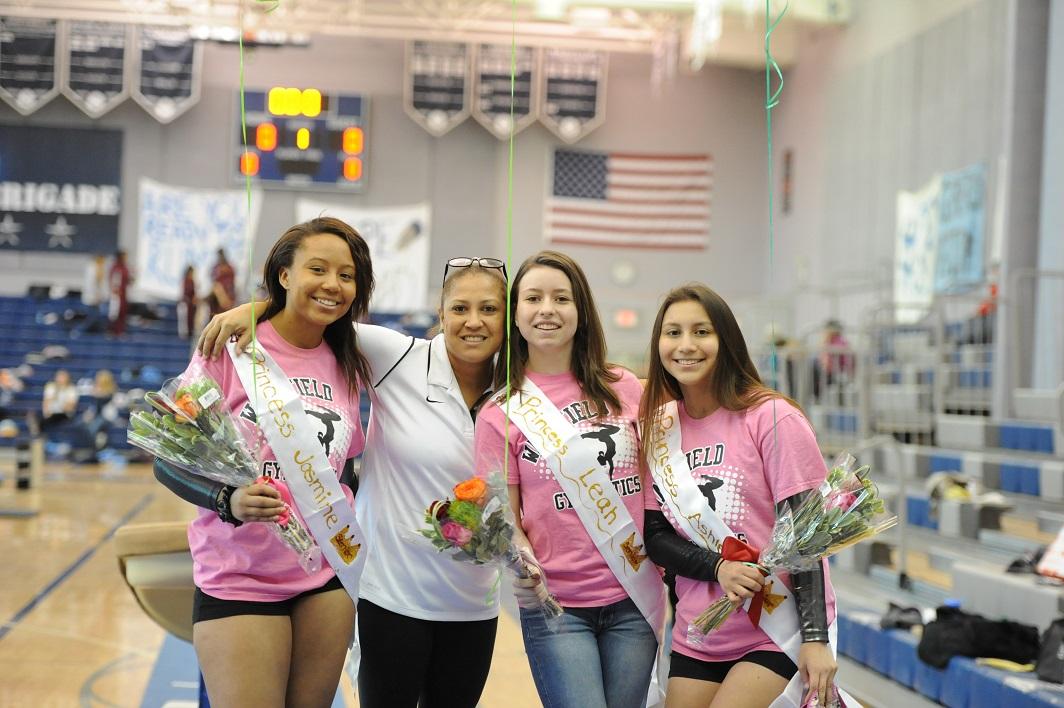 | | |
| --- | --- |
| | These ladies competed in their last meet, hosted at Marshall High School, on February 2nd, and ended the season stronger than before. They placed 5th! Congratulations, gymnasts. |
About the Contributor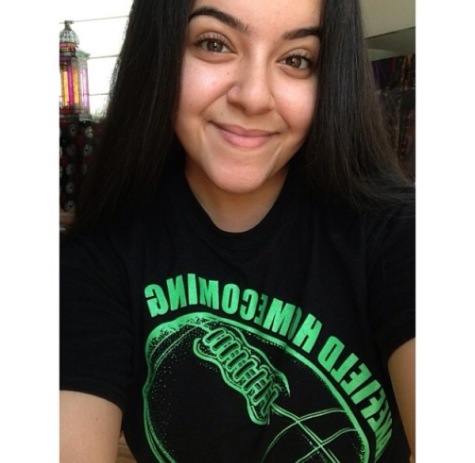 Sanaa Elkalibe '15, Sports Editor
My name is Sanaa Elkalibe; I am a senior! I'm on the varsity cheerleading and softball team. Wakefield is home and I enjoy every single thing about it!...