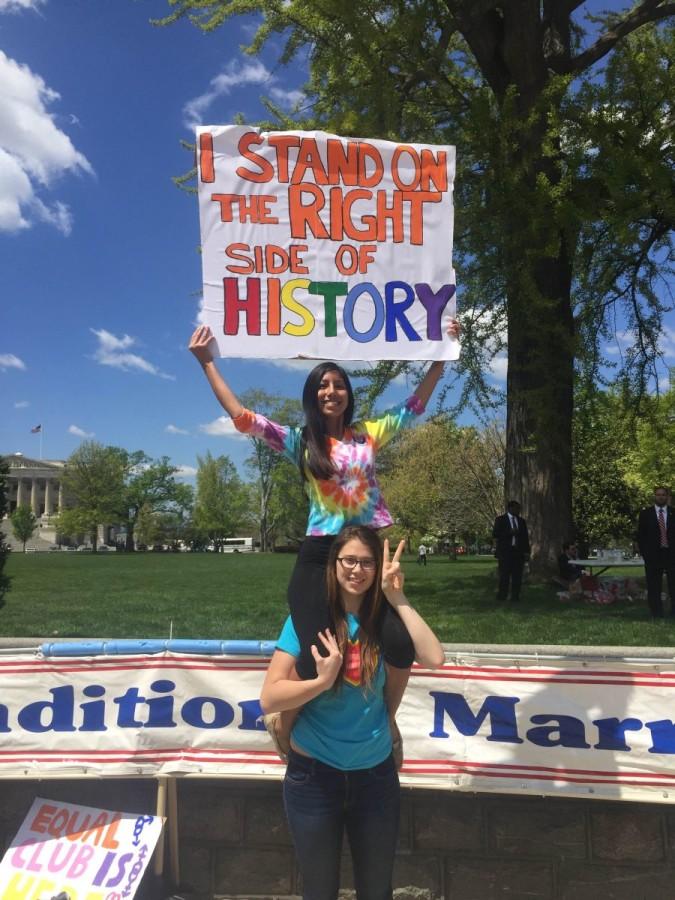 Williams Gets Wakefield to The Supreme Court for Same Sex Case Debate
May 18, 2015
At the beginning of this school year, junior Kaeli Williams introduced a club, the new (or improved?) Gay Straight Alliance; it is now under the title of Equal Club to be more inclusive of all members of the LGBT+ community. The goal of this club is to raise awareness and create a stronger sense of community for all members of #warriornation.
The club is known for its energetic after school meetings. One of the events which drew the attention of the entire school was the field trip to the Supreme Court to join people rallying for the landmark  Obergefell v. Hodges case on the question of same-sex marriage on April 28th.
The case focused on whether or not same-sex marriage should be considered a constitutional right. The Plaintiff, Jim Obergefell, argued against same-sex marriage bans. The case was held in argument for 2 1/2 hours.
During that time many of those who rallied outside, including Wakefield students, held up colorful posters which read, "Who voted for your marriage?" "Love always wins!"  and "Be on the right side of history!" They also held flags with the gay pride rainbow colors as high as they could reach into the sky.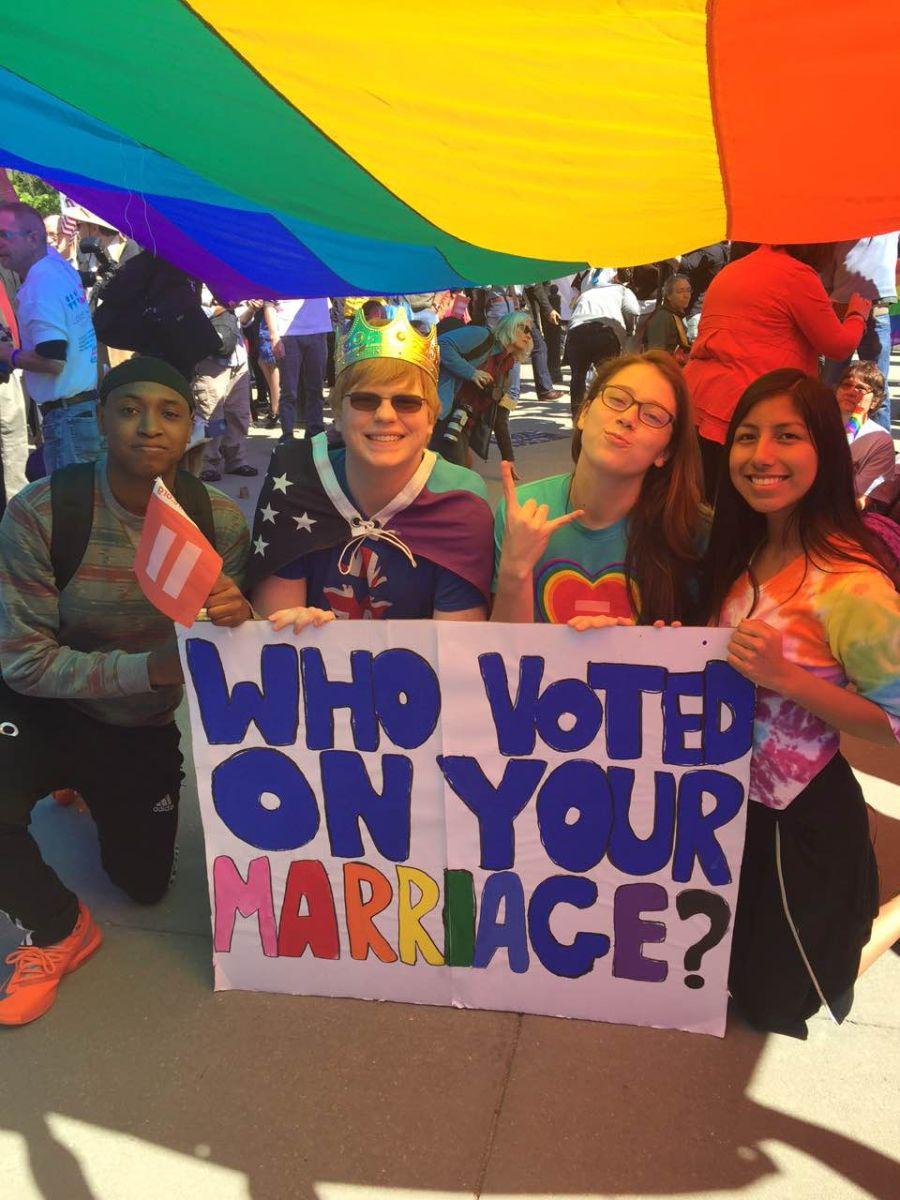 The Supreme Court may announce the decision at any time, although, court analysts believe that the decision will be made at the end of the Court's current term in late June or early July.
By being among those rallying in support of same-sex marriage, Williams left feeling enlightened.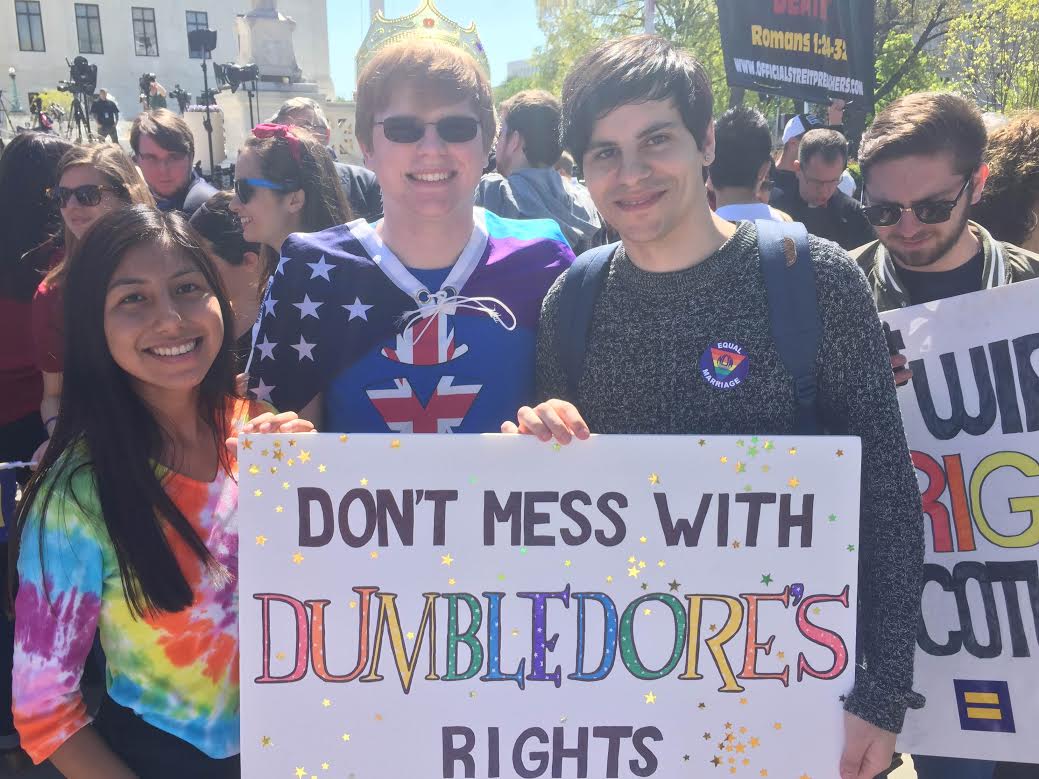 "I realized it isn't about changing the minds of the protesters, it's about fighting alongside each other…That I think was the biggest statement of all."
Williams recalled the most powerful moment from that trip, "People chanted LOVE WILL WIN over and over. [The chant] out-voiced the haters' microphones by far, and it was a sound I will never forget."