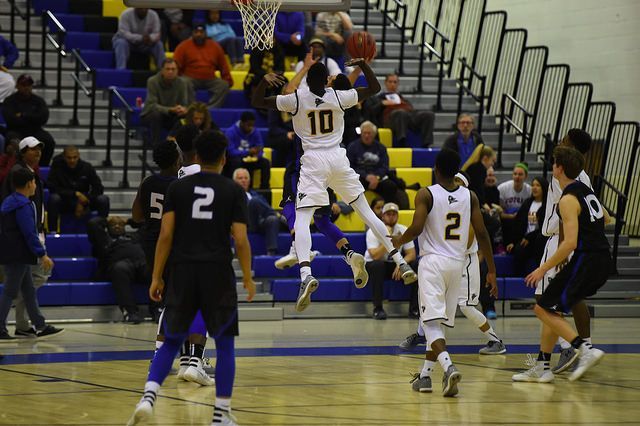 Robinson Recap: #Road2States
March 7, 2016
The Warriors are on to VCU after a 2 point win over Deep Run, 50-48. With multiple players in the double digits, they managed to edge out a W on Saturday.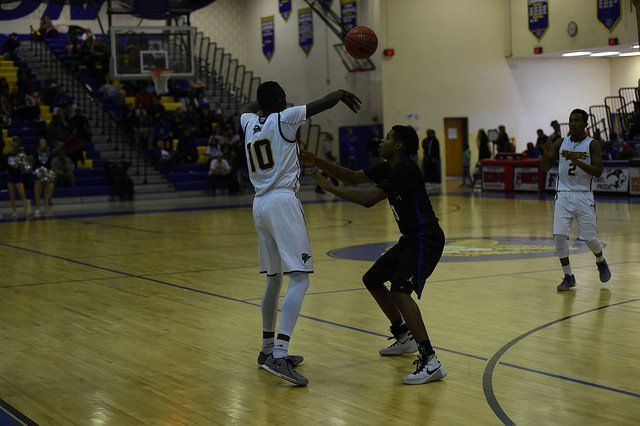 The Warriors started off strong in the first quarter getting a 5 point lead, 14-9, behind junior Halil Park's two triples.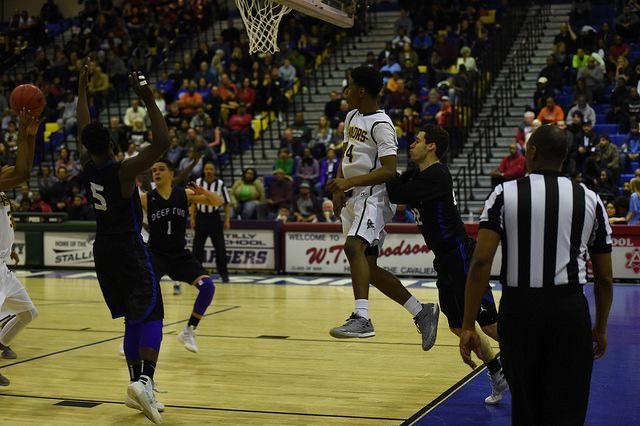 "1st quarter was the best start for us out of any game. Getting to 14-9 so quickly was a good punch to give Deep Run" said senior Deng Nhial.
During the second quarter, Deep Run was able to come back from a 9 point deficit to cut it down to a 1 point lead by half time.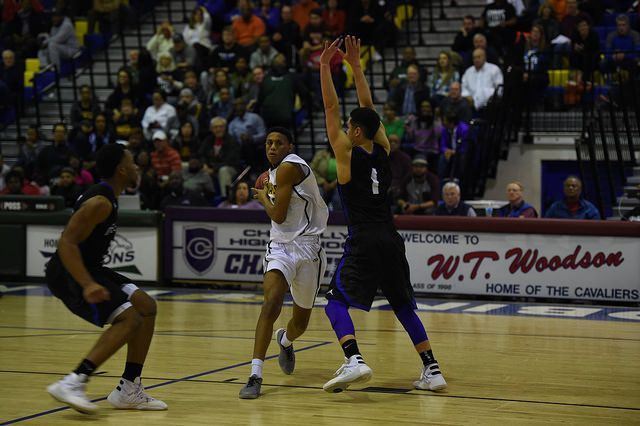 Throughout the third quarter, senior starting guard Eric Martin made a clutch three pointer to put Wakefield  4 points ahead making the score 27-23. The third quarter was a constant back and forth battle between the teams. Wakefield finally snatched the lead, and by the end of the third they were slightly ahead of Deep Run, 34-33.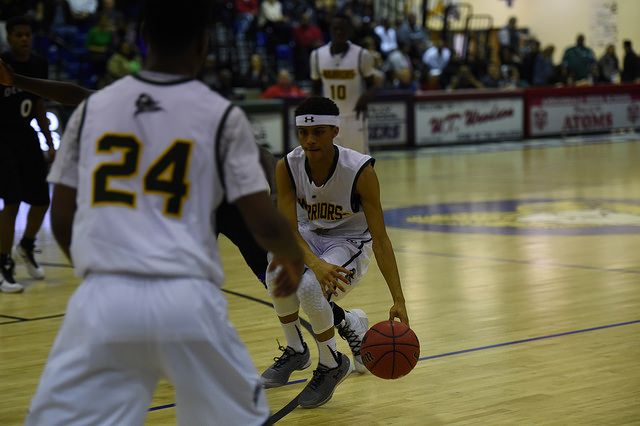 When Martin was asked how the 3rd quarter went he said,  "it was intense and coming towards the end both teams played their hardest. When it all came down to it, it was about who wanted it more."
Wakefield was tied 46-46 with 1:11 left in the quarterfinal. With thirty seconds to go, Wakefield was up one and had the ball. Point guard Alan Treakle put Wakefield in a four point lead which lead the team to victory, 50-48.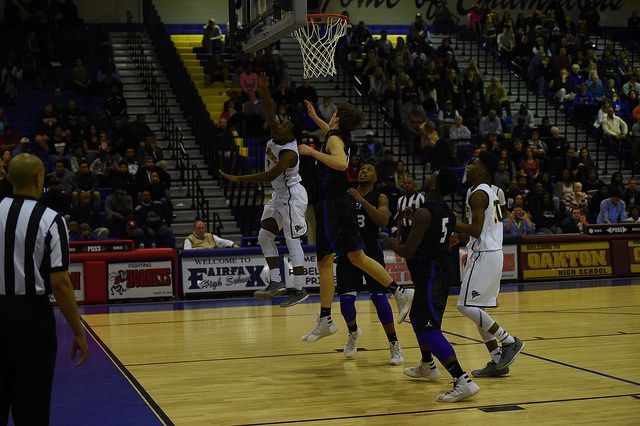 Photo by Kevin Blair
After winning the game Parks said " I looked at the scoreboard seeing the time run out. Realizing we won was a happy moment for everyone. I am looking forward to Richmond on Tuesday."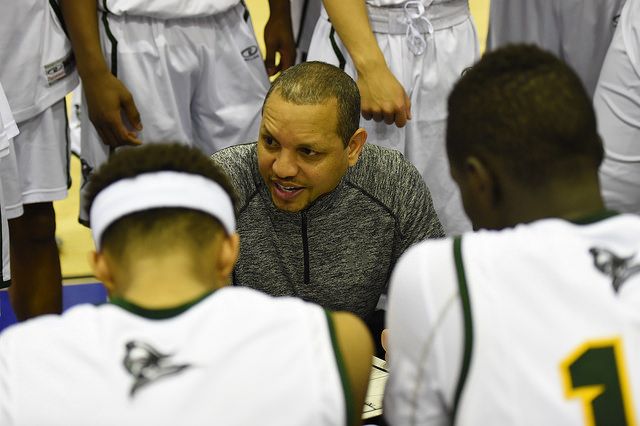 Coach Bentley was asked after that game how he feels about the match up against L.C.Bird on Tuesday. "I feel good. The team is ready and prepared. The coaching staff has been here before. We know what to do. I am excited for the kids, students, staff, and community."
We will see you on Tuesday at the Siegel Center, #warriornation.