Three Unstoppable Warriors: Insight on the Sightless
June 15, 2016
We live in a world of light and hope, while they live in a world of darkness and curiosity. We see them walking in the halls, but jump out of their way, or worse, act like they aren't even there. This is the untold story of the three mightiest warriors this school has ever seen. This is the story of three triplets Nick, Leo, and Steven.
"
Our blindness is just a characteristic.
— Leo Cantos
Nick, Leo, and Steven were born with Retinopathy of Prematurity, a disease that affects premature babies and can causes blindness. There are approximately 3.9 million infants born in the U.S. each year about 14,000–16,000 of these infants are affected by some degree of ROP according to the National Eye Institute.
Being blind doesn't stop them.  Nick joined the wrestling team and crew his sophomore year; "I really did enjoy crew, it's a great sport that I'd like to continue." Steven involved himself with the marching band, Interact club, and also helps children read and write at an education center. Leo, taking a different route, has created a website that sells various items, starting his entrepreneurship early. These sixteen year olds go beyond what is expected of a teenager.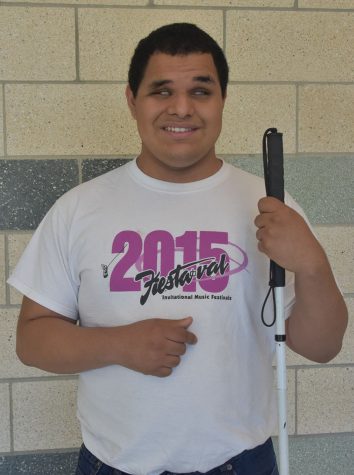 When asked about the most challenging part of the day Nick replied with "[It] is going to the bathroom because the corners are confusing." The bathroom can be a confusing place for anyone.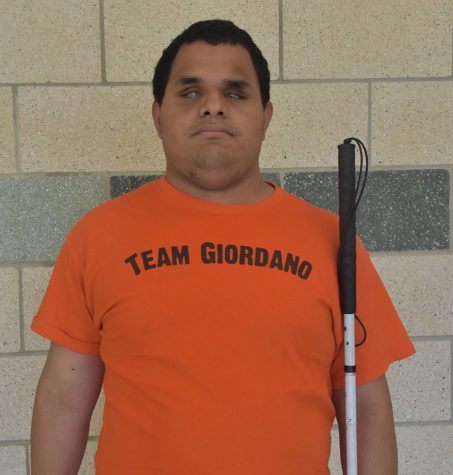 When asked about how they feel when people grab and guide them without permission, Steven said, "It's not a problem when people help me, but [I] prefer if they would introduce themselves before grabbing [me]." Before you attempt to guide them, introduce yourself and ask their name if you don't know which triplet you are helping.
Here is what you can do:
Side-guiding is a term use for leading the visually impaired. This action isn't you holding onto them, it's the opposite. When side-guiding, you are leading the person, their hand is either resting on your shoulder or their holding on to your elbow.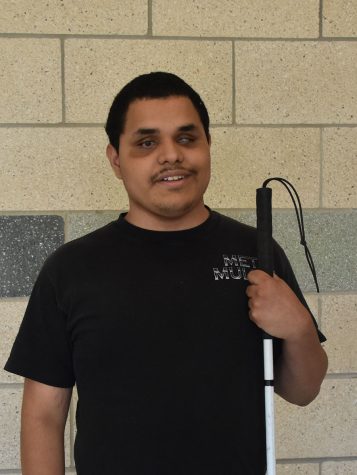 Leo said it best when talking about overcoming being blind in high school; "this is just another obstacle that we can beat."
Here are some more tips we found to help you be the best you when socializing with them.
According to Visual Australia, interacting with visually impaired individuals is not a challenging thing when you 'learn how' to. There is only a few thing that you absolutely need to know:
Identify yourself – don't assume the person will recognize you by your voice.
Speak naturally and clearly. Loss of eyesight does not mean loss of hearing.
Name the person when introducing yourself or when directing conversation to them in a group situation.
Never leave a conversation with a person without saying so.
Use accurate and specific language when giving directions. For example, "the door is on your left", rather than "the door is over there".
Relax and be yourself!
As Leo says, "Our blindness is just a characteristic." Even though they're visually impaired, you don't need to stare. Go up to these talented young men and get to know them before you lose the chance.
These boys are doing courageous thing and their dreams stretch most teenage limits. Next year is their senior year; we can't wait to see what they do next year, #WarriorNation!