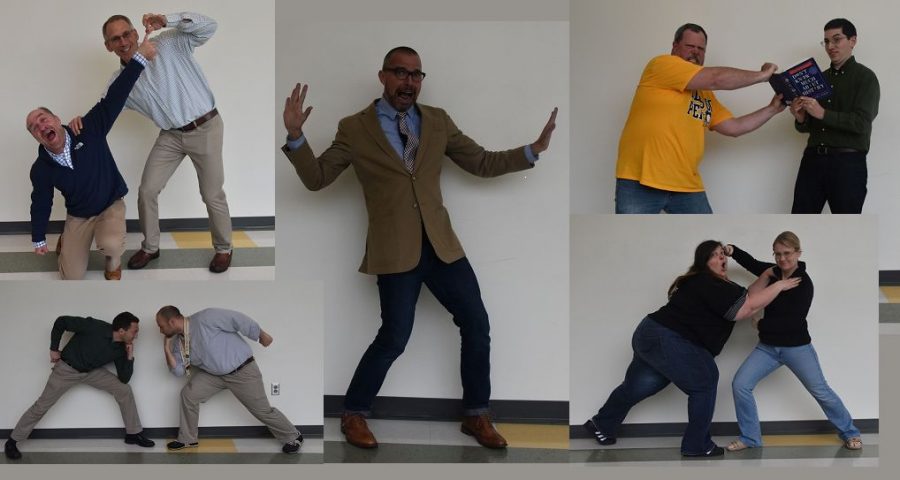 The Brain Brawl is Back!
May 12, 2016
It's baaaack. Mr. Stewart, current It's Academic Club Sponsor, has revived this tournament from when Mr. O'Donnell first brought this "head-to-head game" to Wakefield. The Wakefield teachers, and their team of stupendous students, will compete next Monday and Tuesday. Join in on the fun this Tuesday, 5/17 in Town Hall…right after school.
As Mr. Lutz said, "may the best team win…as long as it's my team."
Teams will answer various questions based on the line of questioning from It's Academic. These questions, designed by seniors, range from pop culture to sports, to school subjects like math, literature, science and social studies.
All the teachers participating (Mr. Burns, Mr. Grill, Mr. Babichenko, Mr. Sharp, Mr. Lutz, Mr. Alpert, Ms. Wathen and Ms. Harris) had a hard time picking their student teammates, but they are ecstatic to be taking dubs. Especially Mr. Lutz, who's planning to kill it with, "merciless on slot correct answers..hopefully." Along with Mr. Babichenko who thinks his team's "intellectual capacity of students will overcompensate for academic deficiency of the teacher." He's also looking forward to beating Mr. Sharp…in the friendliest way possible of course.
"
May the best team win…as long as it's my team."
— Mr. Lutz
On the other hand, Mr. Burns plans on leading his team to victory with a relaxed and chill atmosphere. Ms. Wathen has the same course of action, #copycat. "I know my team (The WRITE Place) will win, so why practice?" she said as she looked out the window with the twinkle of victory in her eyes.
Monday is closed doors. No students will be able to see the initial match ups. If you want to be on the sidelines of this intense, yet friendly, game, join in on all the fun in Town Hall. Tuesday the playoffs will start with a semi final round at 3:15pm, then a final death match to see who is the smartest of them all at 3:40!
Although it is super exciting, please don't yell out answers! As Mr. Stewart said, "it's like a golf tournament," so please be respectful to those around you. See you there, #WarriorNation!