Virginia Governor Changes High School Life
May 20, 2016
No one seemed to know why Governor Terry McAuliffe came to Wakefield, but everyone seemed to know he was coming. Between 2nd and 3rd period, everyone lingered in Town Hall to get a glimpse of the Governor and his First Lady. The anticipation reached great heights as students lined up at the edge of Town Hall to hopefully shake his hand. Why was he here?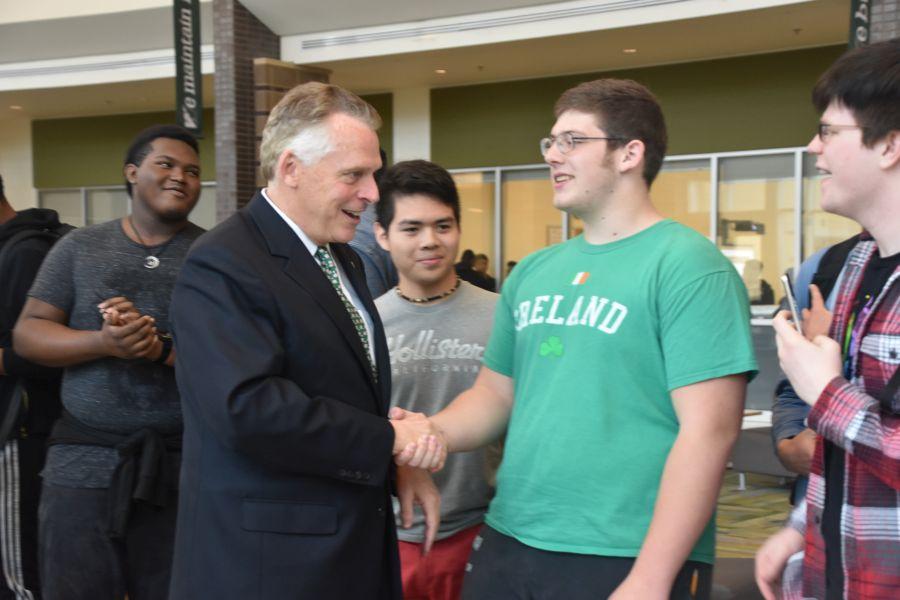 The Governor signed the High School Redesign bill to "raise expectations for all high school students." He chose to sign the bill at Wakefield because it is one of the first schools to have Senior Project.
Senior Kacy Tucker got to introduce the governor. She said, "it was an honor to be chosen…I never expected my Senior Project to lead up to meeting him. It was a fun experience to be so closely involved in state politics."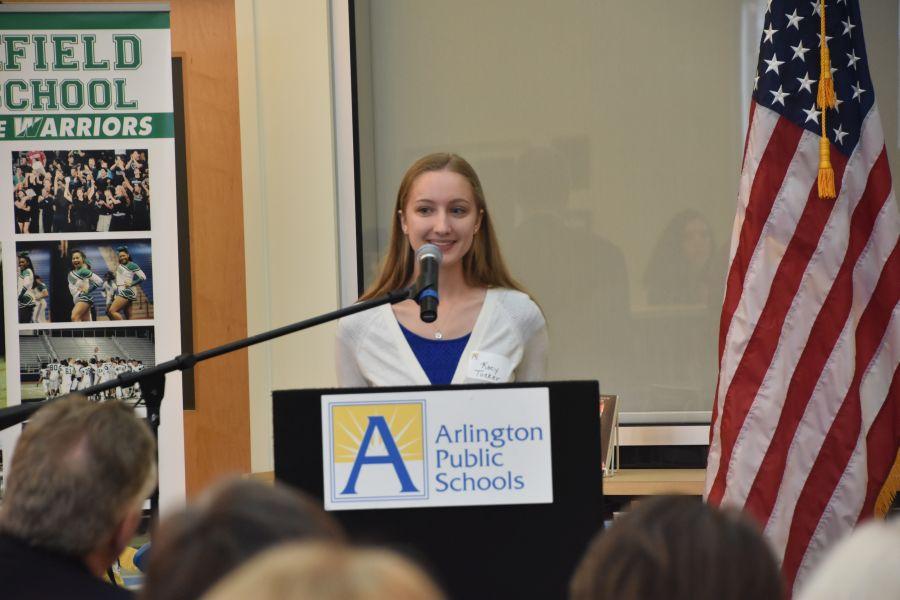 The bill was signed in our library. The bill directs the Board of Education to rewrite requirements that will apply to students entering high school in the fall of 2018.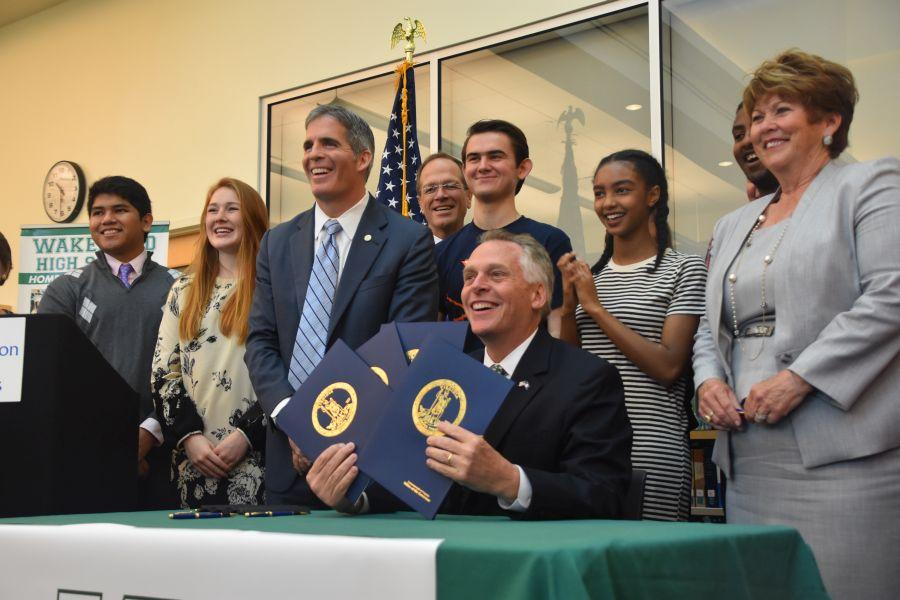 The Governor also wants to reduce SOLs. According to The Washington Post, "McAuliffe said that the state's schools generally have been too fixated on preparing students for standardized exams, and he has advocated reducing the number of state standardized tests." He recognizes the fact that our teachers teach students to take tests. He also shared that 3rd graders should not be taking six hours tests. We should hear more on that front in the near future, #warriornation.