AP Summer Bridge: What Students Learned Then That Can Help You NOW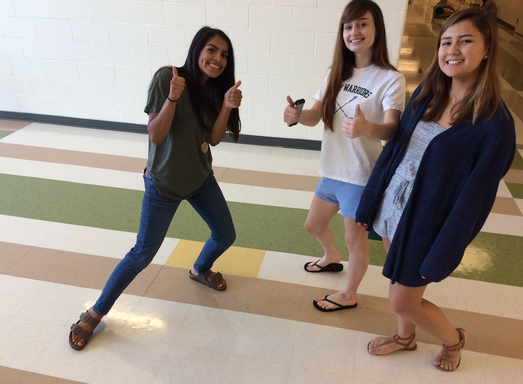 The 2nd Quarter Interim is this week. (eww) We all seem to just be waiting for Winter Break. (#13daysleft) Let's flash back to when times were easier, and we didn't have to worry about school. (WHEN WAS THAT?) Here are some tips students learned during AP Summer Bridge on how to succeed in school (and life).
AP classes are usually thought of as collegiate level high school classes that help prepare you for when you actually get to college. Junior Ana Sofia Uro De Leon learned that one of the most important things is "to stay organized and study more." Junior Kyle-David Byrne said that teachers like when you, "use critical thinking to convey [your] point in writing."
Both Mr. Grill and Mr. Babichenko agreed that "the most important [thing] is for students to continue to build relationships with teachers in their most relaxed state." Try to find a time when your teacher isn't super busy. That can be tough at this time of year. Don't approach your teacher five seconds before the bell rings and ask if you missed anything last class. You did. Try to schedule atime to talk during Warriors' Period, lunch, or before/after school. Get to know your teacher and when it is good to talk to them about what you missed in class. Dr. Wiersma also agrees and encourages students to "schedule time to meet with content teachers to find out what you missed and always be proactive in asking for help."
One thing that always helps sophomore Jordyn Harris is to use "mnemonic devices to help memorize large amounts of information." Sophomore Grace Kalfatovic began chanting, "King Philip Came Over For Good Spaghetti" as Harris spoke. Wow! What a way to remember the taxonomic classification system in Biology! (Dang it! Now I want some spaghetti.)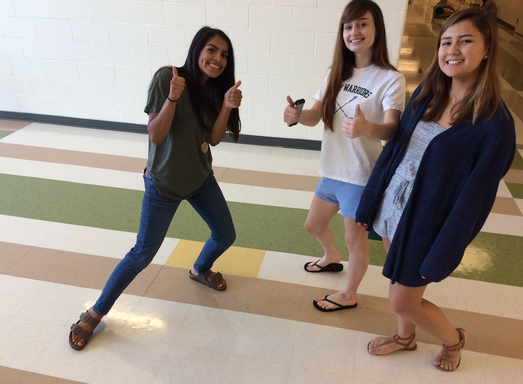 Sophomore Charlotte Smith shared what so many people at Wakefield already know, but need to be reminded of in times of high stress; "No matter what, Wakefield is a warm COMMUNITY. When I need help, I can always go to my teachers. They always help me."  Ms. Baker mirrored Smith's sentiments, "never be afraid to ask for help if you are overwhelmed."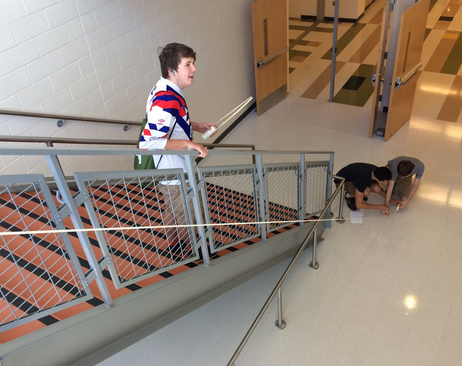 In a nutshell:
Try to stay organized, if you can't do it ask a teacher for help.
Try to turn in work on time, if you can't do it ask a teacher for help.
When asking a teacher for help, pick a time that is convenient for you and THEM.
Don't want to ask a teacher for help? There are other places to get help at Wakefield:
Math Lab: EVERY LUNCH/EVERY DAY and AFTER SCHOOL on Tuesday and Thursday A-304 Ms. Anwyll
Social Studies Lab: EVERY Day 1 (5th period) Lunch C-205 Ms. Naylor (aka Ms. Rippy)
English Lab is the STUDENT RUN writing center, The WRITE Place: EVERY WP and Day 2 (4th period) Lunch C-116 Ms. Wathen