The FINAL Day: #UncensoredDC
Throughout the month of September, D.C. has been hiding once-banned books in libraries throughout the city! And if you find a book, you get to keep it. The "UNCENSORED banned books" Scavenger Hunt is almost over, so go look for some of the last books TODAY!
The theme this year is Diversity. According to the Washington Post, "It's estimated that more than half of all banned books are by authors of color, or contain events and issues concerning diverse communities, according to the American Library Association's Office for Intellectual Freedom."
The D.C. public library system hid more than one copy of each book, so don't worry there are still plenty to find! This scavenger hunt is to celebrate Banned Books Week. If you find a book, it should be wrapped in a cover explaining why the book was banned. You can check D.C. public libraries social media accounts to get clues about where to find some books with the hashtag #UncensoredDC.
Be sure to check out a local library near you TODAY to win a banned book. But hurry up! The scavenger hunt ends today!
Leave a Comment
About the Contributor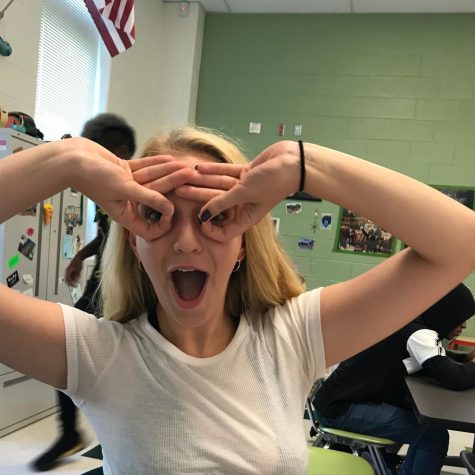 Elena Arrowsmith '19, Editor In Chief
Hi my name's Elena! I'm a senior here at Wakefield and I've been on The Chieftain since my freshmen year. I work at Dogma Bakery where I get to hang out...