Seaworld's Response: The California Orca Protection Act
Last month, Governor Jerry Brown signed the California Orca Protection Act (C.O.P.A) where it is established that all whales that are kept captive should be released into the wild; if they are kept, they should be used for educational purposes only.
According to the official SeaWorld Cares website, "everything about the new Orca experience will reflect the natural world and focus on the research, education, care, and respect that align with our mission to advance the well-being and conservation of these beautiful creatures."
SeaWorld just announced the ending of its breeding program. This is their last generation of killer whales, and they are hoping that by Summer 2017 they will finish any shows with killer whales at all. However, this doesn't mean SeaWorld is planning to release this generation of killer whales. As a matter of fact, they have already published how their educational program, SeaWorld Cares, will be nothing like the theatrical shows they used to host.
Mimi Bekhechi, People for the Ethical Treatment of Animals' Director of International Programmes, was quite excited to hear that SeaWorld had ended the breeding program. She is still expecting SeaWorld to release the killer whales. "SeaWorld must open its tanks to the oceans to allow the Orcas it now holds captive to have some resemblance of a life outside these prison tanks," said Bekhechi in a statement.
SeaWorld is very strong about its educational killer whale program and shows no intentions of setting them free.
View Comments (2)
About the Contributor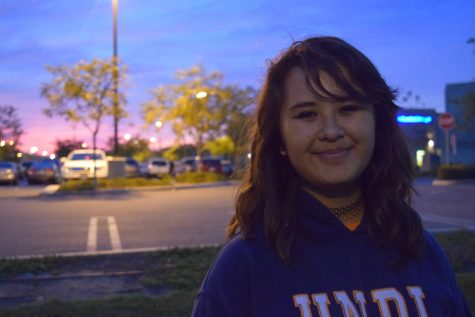 Diana Alejandra Rivas Arenas '18, Staff Writter
Hello, my name is Diana. This is my first year at Wakefield High school. I'm a junior. I'm a food enthusiast/animal lover. I love learning languages and...