Find Your Passion: There's a Club for Everyone at Wakefield!
Getting involved at school is a very important experience, and at Wakefield, there are plenty of clubs and activities for students to get involved in.
To find information on these clubs, attend the Wakefield Activities Fair this Thursday, September 29th during all  lunches!
Best Buddies, led by Ms. Sheridan, is a club at Wakefield that "helps increase awareness of diversity at Wakefield by integrating students with intellectual disabilities into the community."  This club is important to join because it helps everyone feel welcome and supported. Want to get involved? There is a t-shirt tie-dying event on October 15th in Ms. Harris's room, B-221. T-shirts are only $10 and the bonding experience is priceless!
Poetry Club, led by Ms. Wathen, is another great club at Wakefield that helps people express themselves. When asked, Ms. Wathen describes the club as "a place where students can got to strengthen their creativity and find their ROAR." She said, "I had no idea in March 2016 that it would become a place where students find their inner warrior. Quiet students have begun to glow with their new found confidence to share their story. It's beautiful. Last month a student sat in a long velvet plum skirt and shared a poem about an ice princess. Ten seconds later, a student with a grey snap-back shared a poem about the honor and nobility found in surviving on the hustle of the streets. Everyone accepted them for their authentic self. All are welcomed at Poetry Club." Find your place after school on Thursdays in Ms. Wathen's room, C-116.
Wakefield also provides recognition to those who excel in academics. The History Honor Society, led by Ms. Rippy Naylor, "offers history tutoring, community service, visits to historic sites, and learn about history in group outings" said Ms. Rippy Naylor in an interview. "This club educates students on history that they can share with others. It helps on college applications and it lets people with the same interests meet." She is in C-205 for more information.
Are you interested in bikes? Wakefield also has a Bike Club this year! The Bike Club is led by Ms. Mohler and students will get a hands on experience by "learning the tools [they] need to fix a bike, take it apart, and striping it completely." said Ms. Mohler. That's not all, after the students fix the bikes, they can donate them to a foundation of their choice. But wait, there's more! Ms. Mohler said "after they donate the bike, they go down to Phoenix Bikes and pick a bike that fits them…Phoenix Bikes lets them keep that bike for FREE."
Girl Up is run by senior Becca Bean. They are doing big things and meet in Ms. Cameron's room, A-220. They are currently working for a specific bill with "a not so catchy title called Protecting Girls Access to Education in Vulnerable Settings that calls on the US State department to make the education of girls in vulnerable settings, such as refugees, more of a priority" Becca said.
Do you want to help out in the community? The Red Cross Club, led by Ms. Gaither in B-320, "provides a service for the whole Wakefield community to be prepared for a fire, natural disaster, and also provides blood services."
Join a club today, #warriornation!
Leave a Comment
About the Contributor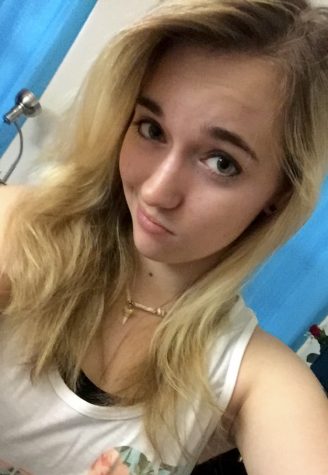 Kate Wright '17, Staff Writer
Kate Wright is a senior at Wakefield; this is her first year on The Chieftain. Some of Kate's hobbies include reading, writing fiction, listening to music,...