What It Means to Be a Superfan
There is an electricity in the air as the clock counts down the final seconds of the game. The crowd is cheering as a last second basket is scored. The stands erupt and no one is louder than the students section; the Wakefield Superfans.
"
Being a Superfan is more than just sitting in the stands, it's about how much you love Wakefield."
— Senior Class Co-President, Nishita Barua
We asked Dr. Willmore, our beloved Principal, the history of the Superfans: "When I first got here, Wakefield did not have a lot of school spirit, a lot of our teams were not competitive." He went on to discuss how in 2004 the Boys Basketball team went to States for the first time in a long time. "There was a lot of excitement and pride around that." The success of the team served as a rallying point for the school, and it was that year that the super student section was created…though they did not call themselves Superfans at that point.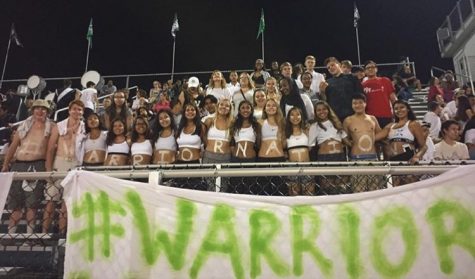 When we spoke to seniors and Superfan coordinators, Hailey Finlay and Lauren McCarter, they said, "Traditionally, Wakefield hasn't been very good at other sports…basketball has been a rallying point, and the Superfans need to work more on making sure other sports are included this season."
Everyone we talked to has a place in their hearts for the Superfans. Finlay shared what it was like being an athlete with the Superfans cheering her on: "Especially in the fall [volleyball games], when people were at our games it made the team feel good, and was a motivation point for some people."
We talked to Senior Class co-president, Nishita Barua; "Being a Superfan is more than just sitting in the stands, it's about how much you love Wakefield." As long as you love Wakefield, and support what your interests are, you are being a Superfan in your own right.
So come out and support all the winter sports this season by being in the stands and cheering them on. Stay on your feet, do the "color outs." Show your Wakefield pride.
Follow @whssuperfans for up to date color outs and @WakeAthletics for up to date game information.
Leave a Comment
About the Contributor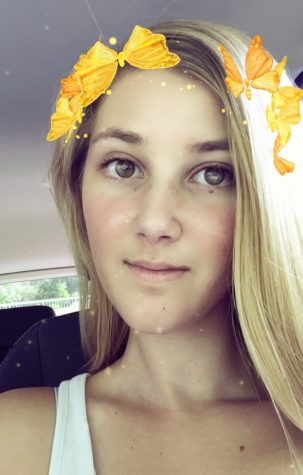 Sarah Vest '17, Features Editor
Sarah is a senior and this is her first year writing for The Chieftain. Sarah is involved with Wakefield rowing team as well as an independent club in...