LeBron James and Dennis Rodman Endorse Their Respective Candidates
Celebrities are always endorsing political candidates. They can be the deciding factor in an election. Read below to see what two powerhouses on the court have to say about this year's candidates.
LeBron James announced on Sunday that he would be voting for Hillary Clinton in this years election. The four time MVP said "She will build on the legacy of my good friend, President Barack Obama." He also supports Clinton by saying. "We need a president who understands our community and will build on the legacy of President Obama. So let's register to vote, show up to the polls and vote for Hillary Clinton." James also thinks that Clinton will make college more affordable and address violence, "Of every kind, the African-American community is experiencing in our streets and seeing on our TVs." James made a statement at the ESPY's last July about how gun violence needs to stop with his NBA friends Chris Paul, Dwayne Wade, and Carmelo Anthony. He also made a statement when he wore a "I can't breath" shirt to a game last year. James is used to putting his political views on full display.
On the other hand Dennis Rodman's vote will be for Donald Trump. Rodman tweeted at Trump saying "@realDonaldTrump has been a great friend for many years. We don't need another politician, we need a businessman like Mr. Trump! Trump 2016." Trump replied "Thank you @DennisRodman. It's time to #MakeAmericaGreatAgain! I hope you are doing well!" Rodman appeared on Trumps's TV show the apprentice in 2013.  Later that year Rodman notably visited the dictator of NoKim Jong Un. Trump late added ""You look at the world, the world is blowing up around us. Maybe Dennis is a lot better than what we have."
About the Writer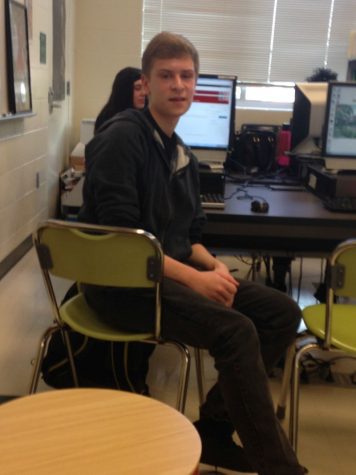 Adam Kinberg '18, Staff Writer
Hello, I am Adam Kinberg. My favorite sport is basketball. I like to watch NBA games in my free time. If I could be a celebrity, I would be Carmelo Anthony....