How to Get Ready for Homecoming Week
Homecoming is this Saturday! Buy your tickets today and tomorrow in Town Hall ($20)! Homecoming week means #SpiritWeek! This is that time of the year, where everyone comes together and shows that they are proud of being part of #WarriorNation. The best way to get ready is to be ready to show your spirit.
Friday was PJ Day! (and Toga Day for Seniors):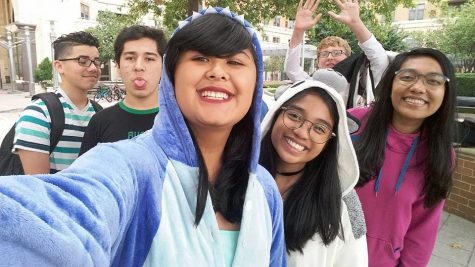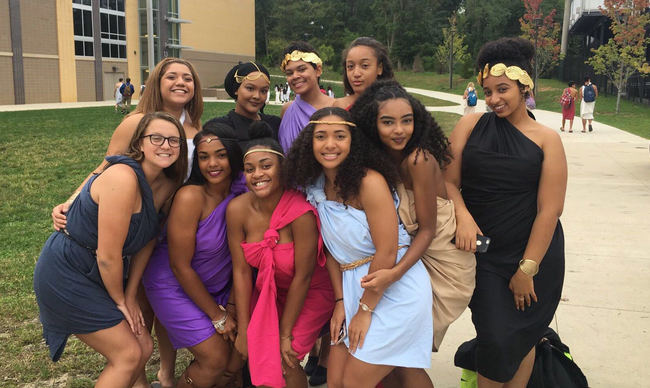 (Photo by Alexis Lopez '17)
Tuesday was #TwinDay. Ms. Anwyll could NOT control her excitement: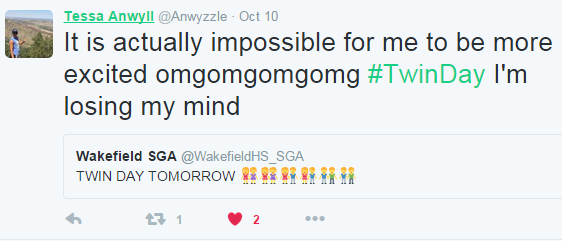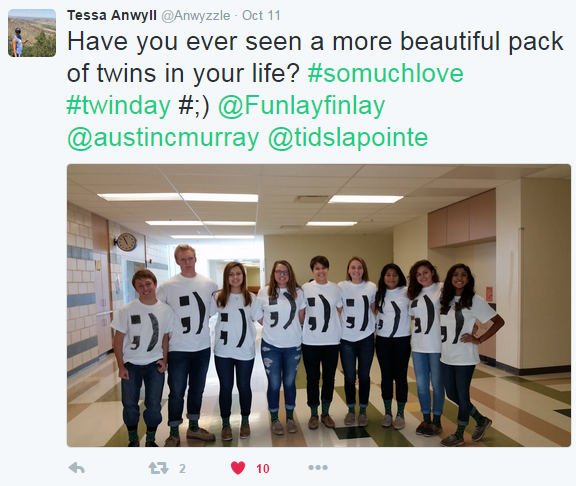 Wednesday was Sports Jersey Day: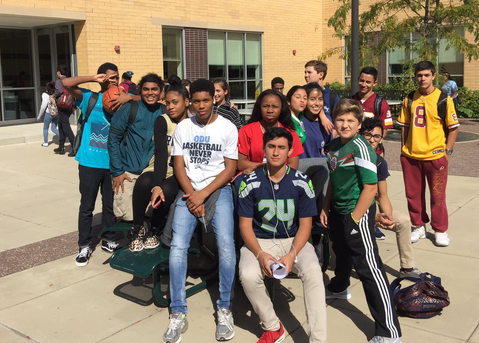 TODAY is SHADE DAY: (We wear sunglasses and hats because we are so hot we gotta wear shades.)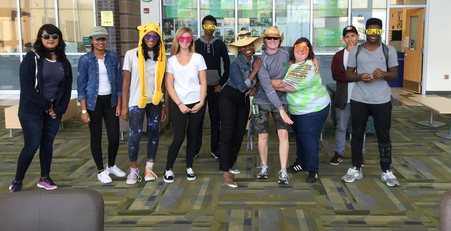 Tomorrow is the #mostwonderfultimeoftheyear! PEP RALLY AND HOMECOMING GAME. Watch #thechief video here from last year.
REMEMBER: Freshmen wear WHITE , Sophomores wear GREEN, Juniors wear GREY and Seniors wear BLACK.
Now it is time to get serious, and talk about the major event that is going on: THE HOMECOMING GAME. It is at 7pm vs. J.E.B. Stuart High School.
What is the best way to get ready for a Homecoming game?
According to @whssuperfans Hailey Finlay, "maybe do some face painting, and text your friends [to go to the game]! It's more fun if you have a group of friends to go with."
Sitting in the Super Fan section makes it feel like you are at a big sporting event, so do that. Sit with the Super Fans!
The football team really needs your support. They just won their first game of the year last week against Edison. According to senior Fred Bowles, "It really helps when the fans cheer us on. It can change the game." Make sure you let them know you are here cheering for them at the game.
There aren't many opportunities to yell and NOT be told to quiet down. Homecoming week is full of these opportunities. Take advantage of them.
Make sure you hit that dance floor on Saturday at 8pm; the theme is Mardi Gras!
So grab your friends, get your spirit gear, get your cheer attitude on, and go show how proud you are of #WarriorNation!
Leave a Comment
About the Contributor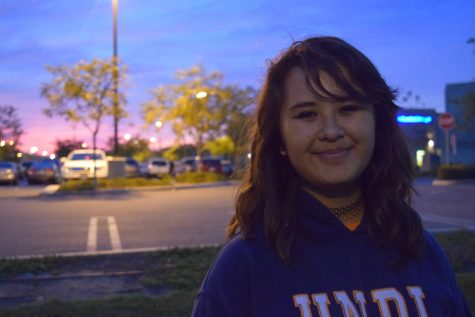 Diana Alejandra Rivas Arenas '18, Staff Writter
Hello, my name is Diana. This is my first year at Wakefield High school. I'm a junior. I'm a food enthusiast/animal lover. I love learning languages and...