Cross Country Ends Successful Season with Two Regional Runners
Wakefield Cross Country got medals left and right this season! With practice every day, meets every Wednesday, and the occasional Saturday meet, the Warriors gained experience and finished almost exclusively in the Top 10 in every meet.
What seems to be the key to success is that this team has an "amazing chemistry on and off the track, combined with non-stop hard work" said senior Tram Nguyen.
Before the Conference and Regional Tournaments, the Warriors had the Georgetown Prep meet. This meet is where the boys really began to run. The Varsity Cross Country team got 3rd place in the event! The boys actually tied for 2nd place, but Wakefield had less runners than the other team that tied, so Wakefield ended getting the bronze. For the girls, freshman Sarah Fuentes, finished in 7th place at the event. Nice showing overall.
Earlier in the year, JV Cross Country, finished in 2nd place overall (both boys and girls) at the JV Invitational, with 4 boys in the top 15, and 4 girls in the Top 5.
Wakefield's last team meet was the Conference Tournament at Burke Lake Park, Wednesday October 26th. Louis, who finished 11th, and Bryce, who got 14th place, advanced to 5A North Regionals. They had a strong showing at Regionals. It was an honor for two teammates to make it that far this season.
Way to go, #WarriorRacers!
Leave a Comment
About the Contributor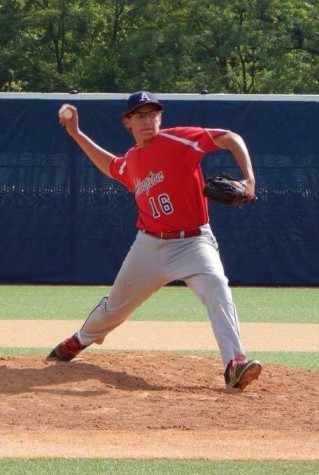 Jaime Segui '17, Sports Editor
Jaime Segui is a senior and is in his second and final year in The Chieftain. He's started off as a staff writer, writing mostly sports. This year, he...