White House Musical Event: An Unforgettable Moment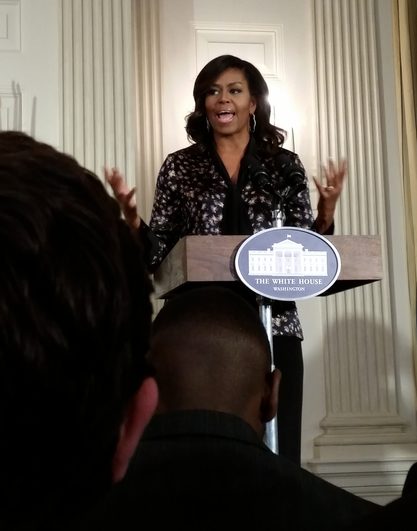 There aren't many days that stick in your memory. Two Fridays ago will stick with a select few Music Department students. The White House hosted the final BET Musical Event in Obama's time as President. Fifteen students had the honor of attending this event.
Everyone talked about sighting the celebrities that day. Students saw Jill Scott, Common, members of The Roots, Janelle Monae, Yolanda Adams, Michelle Williams and Kiki Shepard walking in the hallways or hanging by the awards tent before a show they performed later that day. (I saw De La Soul at the first security check. It built my anticipation of who I was going to run into next.) Everyone said they saw Usher eating a sandwich outside the awards tent, even if they weren't the ones who actually got to see him. 
Everyone also talked about just how big The White House really is. The entrance hall is so huge, it can feel intimidating. That hall connects the blue, green and red rooms. There was a huge set of doors that led into the State Dining Hall, this is where the Grammy Museum Workshop was held. Most students talked about the workshop; it was hosted by the First Lady in the East Room of the White House when they came back to Wakefield.  The press in the room was insane, and all you could hear when MS. Obama came in was the shutters of dozens of cameras in the back of the room. Michelle Obama, Yolanda Adams, and Michelle Williams talked about role models in society. They gave advice to follow your dreams. They shared little moments that made their careers, and without those tiny moments, they wouldn't be where they are today. 
This visit must be one of those moments they were talking about.
Leave a Comment
About the Contributor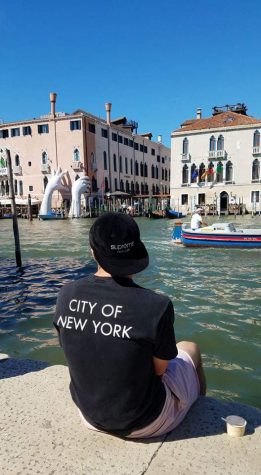 Ian Moran '19, Staff Writer
Hi my name is Ian Moran and this is my second year at The Chieftain. I'm from Munich, Germany but moved here when I was 3. I like writing sports articles...