Veterans Day: How to Celebrate Our Veterans
"A hero is someone who has given his or her life to something bigger than oneself." –Joseph Campbell.  Every year on November 11th, America comes together to honor our Veterans. Our heroes.
Veterans Day honors Americans who have served in the military. A lot of people take this holiday for granted, and some even just think of it as another day off of school. But, it is way more than that. On this day, our soldiers fought for our lives and we should be grateful for their willingness to serve and sacrifice for our country.
On Veterans Day, our community does many things to celebrate! Join in to be part of this holiday.
At the Arlington National Cemetery, a beautiful ceremony is held. This ceremony honors current military members and Veterans. People can come and leave wreaths by their loved one's graves. Anyone can attend the commemoration at 11 a.m. It's a gorgeous thing to see, you shouldn't miss out.
At the Air Force Memorial, there will be a wreath laying ceremony at 11:00 a.m. There will also be a two minute moment of silence for the members of the U.S. Armed Forces killed during battle.
At 3:00 pm, the Women in Military Service for America Memorial, form in the gateway leading to the National Arlington Cemetery. Inside, the memorial has exhibits that show the amazing roles that women have played a part of in America's military history.
Instead of spending Friday like any other weekend day, come out and be a part of the community and honor our Veterans!
Leave a Comment
About the Contributor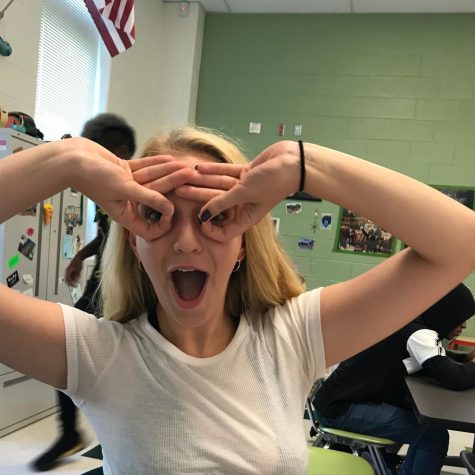 Elena Arrowsmith '19, Editor In Chief
Hi my name's Elena! I'm a senior here at Wakefield and I've been on The Chieftain since my freshmen year. I work at Dogma Bakery where I get to hang out...