Phil Jackson: Zen Master
Phil Jackson is regarded as one of the smartest and most mindful coach in NBA history. He is most famous for winning eleven rings with the Los Angeles Lakers and Chicago Bulls as a coach, plus two with the New York Knicks as a player. Jackson also won a coach of the year award in the 1995-96 season. Jackson had his players meditate, practice tai chi and yoga during practice. Jackson regards himself as a Zen Buddist although he was raised by Pentecostal ministers. Jackson wanted to build mental strength for the teams he coached.
The idea of being selfless and wanting team success over individual success is what made Jackson's teams come together.
As the new president of basketball operations for the Knicks, Jackson is bringing new culture and zen. Travis Wear, a former Knicks player said to buddhistdoor.net that when he meditated before practice, he  was "just reflecting on how our bodies are feeling. It's really just getting in touch with where your mind is at." Jackson also uses visualization in his training. "It's helped me stay in the moment—really that's the biggest thing. It's had an impact on a lot of different things in the games. When I'm struggling, I'm able to refocus myself" said former Knicks guard Langston Galloway.
Jackson thinks that you have to separate yourself from things that are going on during the game, like a bad call from a referee. Jackson said to buddhistdoor.net, "You've got to be able to come back to your center." Jackson is now looking to bring his zen to the New York Knicks and make them playoff contenders again. And eventually bring another NBA championship to the Big Apple.
Leave a Comment
About the Contributor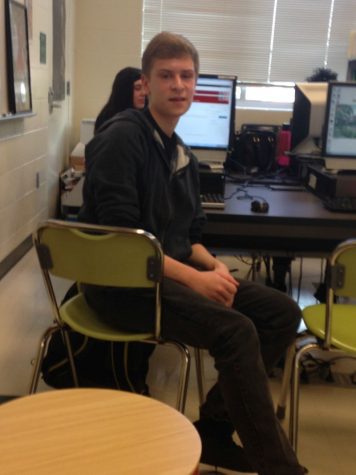 Adam Kinberg '18, Staff Writer
Hello, I am Adam Kinberg. My favorite sport is basketball. I like to watch NBA games in my free time. If I could be a celebrity, I would be Carmelo Anthony....