In the Wake of the Election, Wakefield Reacts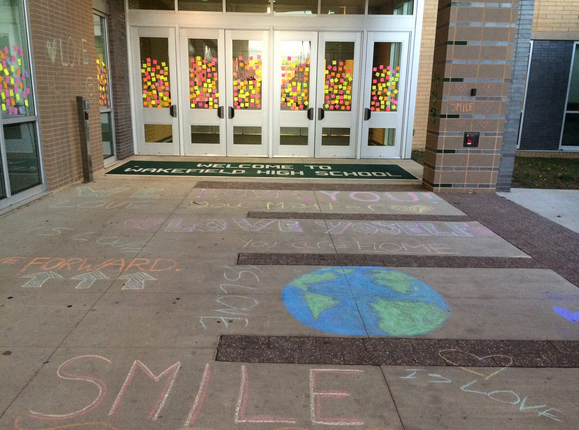 Around the country, people are responding in very different ways to the news that Trump is President- Elect. According to Arlington Now, some local teens have spread messages of love around their schools. It seems that #lovecertainlydoestrumphate.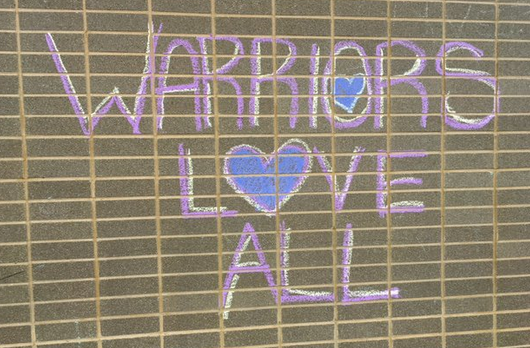 Monday was the first really, really cold morning of the school year, the kind where it is hard to part ways with the warmth of the blankets. As students and staff at Wakefield dragged themselves towards the building after a halting on-off 3 days of school the previous week, many stopped in their tracks before they could hit the doors.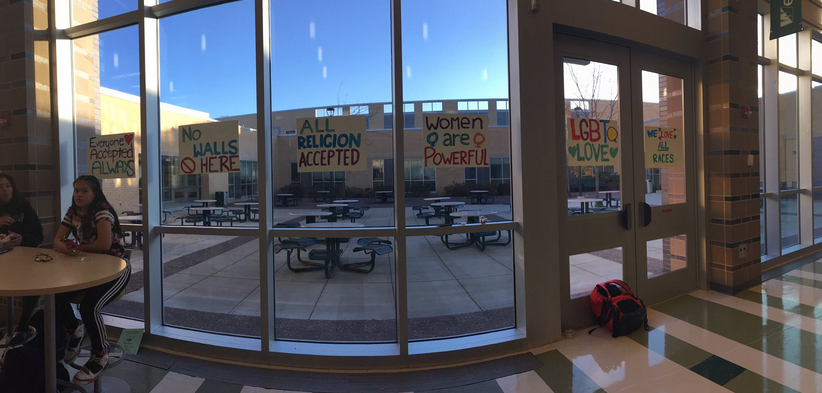 Colorful chalk messages greeted their sleepy eyes. Sticky notes glittered around the front doors. Bright and bold signs were hung in Town Hall centered around love and acceptance and tolerance and diversity and beauty.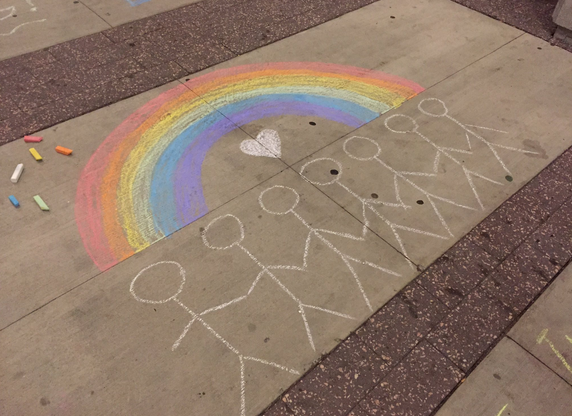 Senior, and Chalk Movement Organizer, Lauren McCarter said this of the messages, "We did it because we wanted to spread love. It was important because there was so much tension last week in the school considering the election results. We wanted to remind everyone that we are all worthy. We all deserve respect."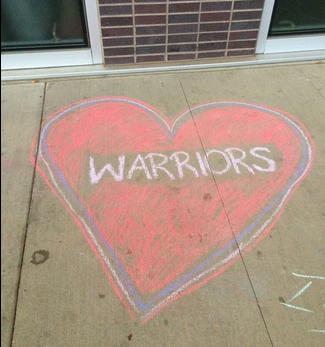 Veteran English Teacher and beloved Wakefield icon, Mr. Burns said it best the day after the election, "To every single student at Wakefield High School: You will always be taken care of here. Always. #WarriorNation"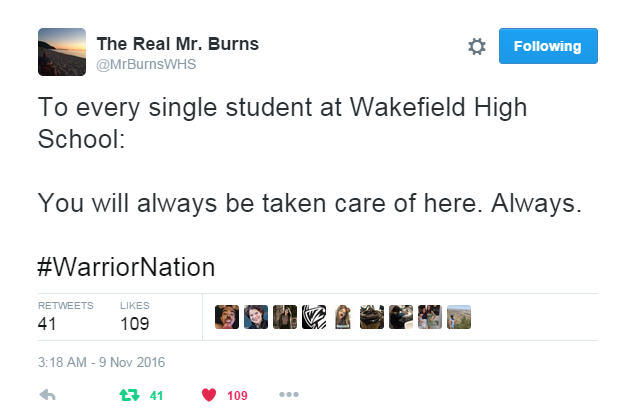 Some of the important messages left for everyone to see on Monday morning were:
Everyone. Accepted. Always.
No Walls Here.
All Religions Accepted.
Women Are Powerful.
LGBT+ Love.
We Love All Races.
Be Kind.
Same Love.
We Love You.
Love Is Love.
and most importantly…
BE THE CHANGE.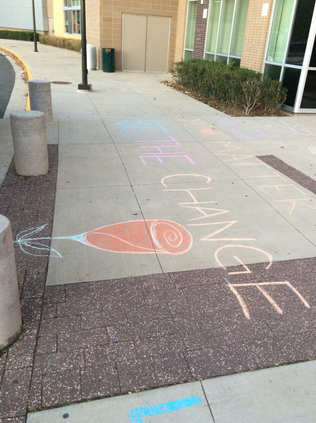 It is good to know the senior class is ready to take these messages out into the world.
#proudtobeawarrior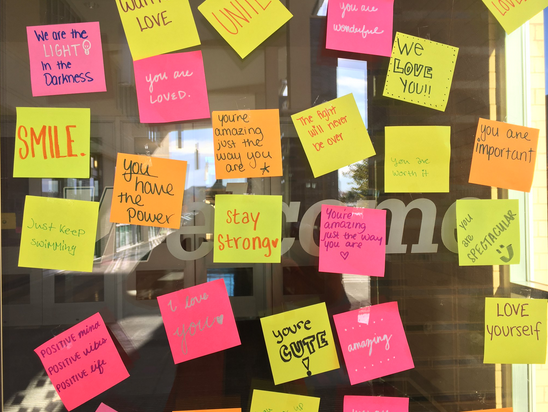 View Comments (8)