An Amazing Concert With the One and Only Troye Sivan!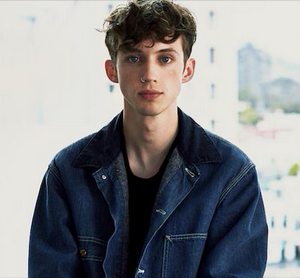 On Thursday, November 17th, everyone in the crowd was screaming along to all of the words to Troye Sivan's songs. The energy of the crowd made the concert an amazing experience.
Troye Sivan is a huge icon in the LGBTQ+ community. At one point in the show, before singing a song called "Heaven," he stopped and took two huge pride flags from the audience and wrapped them around his body like a dress. He then said, "My transformation into gay superman is complete." He stated that the song "Heaven" is such an important one to him and he hopes it is for the audience too.
Sivan has created an environment at his shows for people to feel completely themselves. Sivan told us "we had two beautiful girls propose to each other at one of my shows in Canada." He also stated that the last time he was in DC, a fan who was with her mother at his show, gave him a letter saying she was bisexual; he read it in front of his whole audience and the girl's mother.
At the show in Fairfax, he created a unique environment for everyone; there were so many people unafraid to be themselves and just wanting to have fun.  Troye sang each song with such passion. Let me just say, I have never danced more at a concert than I did for the Suburbia Tour.
It wasn't just fun for the audience, though. You could tell he enjoyed performing. Just as we notice everything he did, he noticed the audience as well. There was a girl at the very top of the arena probably just enjoying herself and Sivan noticed her, one person out of hundreds. The singling out showed that he feels just as honored to perform as the audience feels to be there.
If anyone ever has a chance to see him in concert, I highly recommend it. It was truly an incredible night with the most amazing performer and the most amazing music.
I hope everyone has a chance to experience it someday.
View Comments (1)
About the Contributor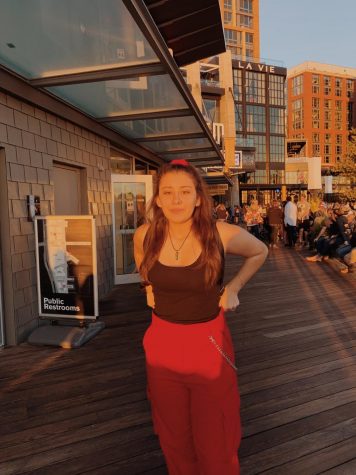 Sophie Hott '20, Features & Lifestyle Editor
Sophie Hott is a senior at Wakefield this year, and this is her 4th year on The Chieftain. This year she is the Features and Lifestyle Editor. If she isn't...