Redskins Get Revenge Then Fall
GREEN BAY: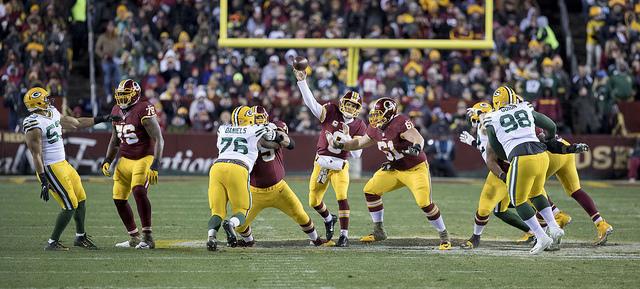 Entering Week 11 with a record of 5-3-1, the Redskins stood in 3rd place in the NFC East, and in the thick of things for playoff contention. In order to stay in playoff contention Washington needed to keep winning games and after a win over Minnesota, Washington would face a big test in Former 2-time MVP, QB Aaron Rodgers and the Packers…who ended the Redskins' season in Round 1 of the NFC Playoffs last year.
The weather would play a factor in this one. As it was a blustery night in D.C and it was expected to be tough to throw in these windy conditions. Except both quarterbacks threw for over 300 yards. So the wind didn't really affect either offense. This game was a shootout in the beginning, as both teams scored endlessly and it seemed as if this game would come down to who had the ball last. But as the game went on, the Packers suffered key injuries in the secondary and at the linebacker position and QB Kirk Cousins took advantage.
Cousins threw 21-30 passes for 375 yards 3 touchdowns and most importantly, no interceptions, as Green Bay could not stop Washington's deep attack. Also, RB Robert Kelley (Fat Rob) had 24 rushes for 137 yards, which helped the passing game.  Offensively for the Packers they also could not be stopped but Washington kept the ball out of Aaron Rodgers hands and a late fumble caused by CB Josh Norman would seal the game for Washington. The Redskins won the game 42-24 and a team that started off 0-2 have only lost 1 game since the heartbreaking loss to the Cowboys back in September.
Washington is 6-3-1 and they play their biggest game of the season so far on Thanksgiving against that same team. The team who has won 9 straight behind rookie QB Dak Prescott, the Dallas Cowboys. If Washington can beat Dallas, they will be that much closer to staying in the Wild Card race and maybe in the race to win the Division for a 2nd straight year. #HTTR
DALLAS: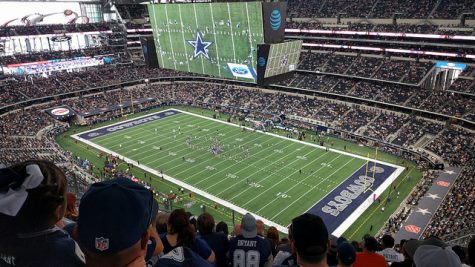 In a highly anticipated Thanksgivng matchup, the Washington Redskins traveled to Dallas to face the red hot Cowboys. Both teams were coming off wins and this was a big division game that would have a huge impact on the NFC East.
The Redskins, in the beginning of the game, got in the red zone numerous times but just could not score. Kicker Dustin Hopkins missed two field goals in the first half. As for the Cowboys Ezekiel Elliot was for the most part kept in check but he found holes in the defense a couple of times. QB Dak Prescott had a good game throwing for 3 Td and no interceptions, but QB Kirk Cousins showed why he should be considered a top tier QB throwing 41-53 for 449 yards and 3 TD's shredding the Dallas Defense. But Washington could not score in the red zone and their D couldn't do enough to stop Dak Prescott and the Dallas offense. Dallas would go on to win a thriller 31-26 to go to 10-1 and put washington 4 games back of first at 6-4-1.
For Washington, if the playoffs started right now they would be in the Wild Card slot, so in order to maintain that position Washington must get back to winning and that starts next week in Arizona.  The Redskins should be able to win next week against a struggling Cardinal's team. We'll see what happens next week in Arizona. #HTTR
Leave a Comment
About the Contributor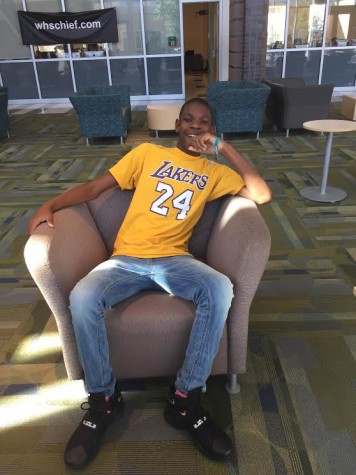 Trevon Smith '19, Staff Writer
I am Trevon Smith and this is my 2nd year in the Chieftain. I am from Washington D.C. I love the game of basketball. My favorite class is Physical Education....