The Best Chinese Food Around: 8 Mouth Watering Options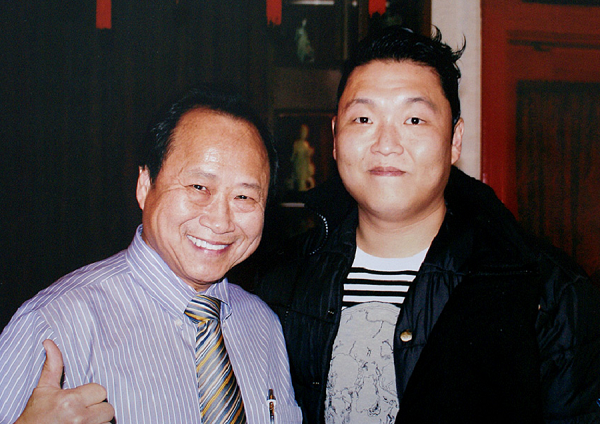 Are you a fan of Chinese cuisine? If so, then go no further. Here are some restaurants that have fabulous dishes for Chinese food lovers!
Hunan Gate is my favorite restaurant, not only because how good the food is, but also the outstanding service.  The scallion pancakes are the best.  The dough is handmade and rolled out by hand. The texture of the scallion has layers; every bite is a surprise. The people are really nice, and they serve food quickly, and they're extremely polite. The atmosphere is really relaxing. They even recommend nice options to you if you have no idea what to get. After a little chat with the owner, I found that she is a really nice person. One time, when the distance of the destination was beyond their normal service range, she was willing to deliver anyway because she could feel that the customers really enjoyed their food!
One of the famous Chinese restaurants in the area is Peking Gourmet Inn. We interviewed a Peaking Gourmet Inn lover, Mrs. Zekan. "My favorite thing is that the food is always fresh and it is a family owned restaurant." Her preferred dishes are pork with hot peppers, curry chicken, shrimp fried noodles, almost the entire menu. The fact that she has so many favorite dishes shows how great this restaurant is! Even though she said, "it's a little expensive, but it's worth every penny."
Ms. Wathen said some days Peking Gourmet Inn is the only place she wants to go. "When I need to destress, I go eat some Kung Pao Chicken with brown rice, drink some hot tea, and watch the servers carve the famous Peking Duck dish at customers' table side. I have never tried the duck, but watching these experts wield the knife calms me down." Bonus, there is a picture of PSY on the wall of famous visitors. "Even a slight chance to meet him is a chance" she said.
If you like authentic Chinese food, Mark's Duck House is your choice. This restaurant is on Rt 7. According to Mr. Stewart, it has old fashion and fancy table cloths and the waiters are well-dressed, some of them wear ties. "The menus are 20 pages long, so you will need time to decide the dish you want. In the restaurant, there are lots of pictures about political figures, for example, President Bush and his father, I guess the Republicans must like this restaurant a lot." Mr. Stewart recommends the duck from that restaurant. There are lots of dishes featuring the duck; they bring the duck on a silver tray and slice it right in front of you. Which is "really nice," according to Mr. Stewart.
If you like the more Americanized Chinese food, Good Fortune is a good choice for you, also it's not so far away from our school.  Mr. Stewart likes the Kung Pao Chicken from that restaurant.
Panda Express is another Americanized Chinese food restaurant. It's quite well known with Wakefield students. We interviewed Samantha Menor who is a freshman and Steffanie Menor who is a junior. Both of them love this restaurant. Samantha and Steffanie's favorite dish is the Mushroom Chicken. "I like Panda Express because it has a lot of choices" said Samantha. "The food there is yummy and it's very accessible, also they serve your food fast" said Steffanie.
Asian Bistro is a great restaurant in Alexandria. We interviewed an Asian bistro lover, Diana Rivas who is a junior. Hunan stir fry and summer rolls are her preferred dish at that restaurant. "Both of the dishes have the most wonderful taste ever!"  She has many dishes that she likes; we can see how much she loves that restaurant. "The food is really affordable and the place is really cozy, it's the perfect place to go after a long week of school!" This is a great place to spend time and discover dishes you've never had; they will become your new favorites.
If you live near Crystal City, Young Chow is a great place to go. According to junior David Baron, "it has great food and very good service. The restaurant creates a very friendly environment for customers and promotes the food." His personal favorite is the General Tso's chicken. "It has the perfect amount of spiciness! It tastes amazing."
Eastern Carryout is senior Mark Miles' favorite carryout, "We've had other places, but it's always overly greasy and barely enough meat. Eastern Carryout doesn't skimp out and they give you what you expect," he said, "it's quality food." Junior James Clark added, "that joint hits."
Chinese food is not just a type of cuisine but it's a symbol of culture and history. Everyone will have different interpretations on this culture, find time for a visit and try out a new place, today!
Leave a Comment