Disney's Newest Princess: Moana of Motunui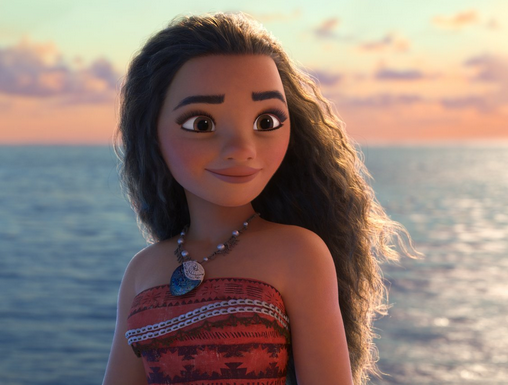 Disney's back at it again with another outstanding movie that sits at the top of the charts! Moana: the story of a young girl who tries to save her village and find her true self. It is actually based on a tale as old as time.
This movie features Auli'i Cravalho, a young Polynesian girl as Moana, daughter of the chief of  the island of Motunui. And Dwayne "The Rock" Johnson as Maui Shape Shifter Demigod Of The Wind and Sea Hero of Men And Women. The story revolves around them, but  you will definitely fall in love with all the other characters from the movie.
I'm madly in love with this movie, and the main plot of it. You should never forget who you are and where you come from. Unity makes people strong, and family is always there for you no matter what.
Moana has become one of my favorite princesses for two reasons
#1. Disney is leaving behind the "Damsel In Distress" plot and making way for self sufficient princesses. That leaves a wonderful image for little girls to aspire to become.
#2. She's not like other disney princesses. I honestly I believe there's no comparison point. She's not looking for a prince or a mate, and in the movie no one ever mentions falling in love with anyone. In this story family and her people come first.
As I watched the movie, one of the things that I was totally obsessed with was the music! Every song is so catchy, and will make you want to memorize it and sing at the top of your lungs! You can listen to the soundtrack here.
You should totally go check out Moana this weekend!