Isaiah Austin: An Inspiration for All Athletes
Former Baylor star Isaiah Austin has been cleared to play basketball again after being diagnosed in 2014 with marfan's syndrome, which derailed his career. Austin posted a video on Instagram saying "Ever since the draft, I've been getting checked by my doctor; and through those checkups, we've been monitoring my heart, making sure that nothing has changed, and he said that I am stable."
Austin was projected as a late first round draft pick in the 2014 NBA draft. When Austin underwent a standard physical during the NBA combine that revealed an abnormality in his heart. With more genetic tests, it was revealed that he had marfan's syndrome. He was notified about his health issues just days before the draft and was told to quit basketball.
Marfan's syndrome is a disease where the patient has visual difficulties, heart problems, with a tall thin frame plus long arms, legs and fingers. Austin was invited to the draft by commissioner Adam Silver to be a ceremonial pick between the 15th and 16th selection. The Barclays center crowd rose to their feet to give Austin a standing ovation. Austin had also been blind in his right eye since the age of 16 because a retinal detachment and surgeries. Austin said, "I am cleared. I am about to be out here pursuing my dream. Ever since my doctors told me that I was cleared, it's been in my mind: I want to go chase this. It's always been my dream. At the same time, I'm a God-fearing man, and I believe that everything happens in life for a reason. So why would God put it in my doctor's heart to say that I was cleared if he didn't want me to go and chase my dream and share my testimony with millions of people around the world."
He played two seasons at Baylor averaging 12.1 points, 6.9 rebounds and 2.4 blocks in 28.9 minutes per game.  Austin will now enter the NBA free agency pool and will try to get sign a contract with an NBA franchise.
Leave a Comment
About the Contributor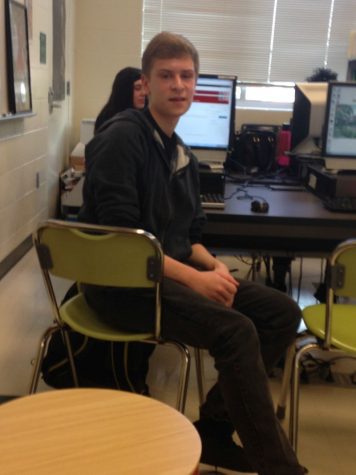 Adam Kinberg '18, Staff Writer
Hello, I am Adam Kinberg. My favorite sport is basketball. I like to watch NBA games in my free time. If I could be a celebrity, I would be Carmelo Anthony....