Dakota Access Pipeline: Army Looking For Alternate Route
For months (years) members of the Sioux tribe have made peaceful protest against the Dakota pipeline. (#nodapl) The accesses pipeline would have passed by the Missouri River.  (The Missouri River is the largest water source in the United States.) So, everything would have been affected by a leak…everything from farming and drinking water, to entire ecosystems, wildlife and food sources in the continental US. #waterislife
All seemed lost. Protestors were hosed down in freezing temperatures. Veterans came to add support. Nothing seemed to be able to stop the pipeline.
Then, at the beginning of December, a decision was reached. According to CNN , "The Army Corps of Engineers said it will not grant a permit to allow the proposed pipeline to cross under the lake." However, this doesn't mean that the lake is completely safe, or that the fight is necessarily over. The tribe members worry that with President-elect Trump taking office in less than a month, this decision will be overlooked.
Nonetheless, the protestors are happy and celebrating because finally their voices have been heard about this life changing crisis.
This success is not the end of the fight, but instead, a step in the right direction towards respecting indigenous peoples' rights. Read more about it here.
Leave a Comment
About the Contributor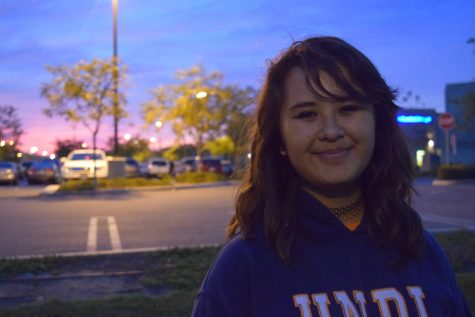 Diana Alejandra Rivas Arenas '18, Staff Writter
Hello, my name is Diana. This is my first year at Wakefield High school. I'm a junior. I'm a food enthusiast/animal lover. I love learning languages and...