Redskins Play Eagles Today, Only Team with a Worse Record in NFC East
Coming into Week 12, the Redskins were one game ahead of the Buccaneers for Wild Card contention. Going to Arizona, they were going to have to play their very best against the Cardinals. But, this game proved that it would not be easy for Washington.
This was a must-win game for Arizona, too. They came into this game with a chip on their shoulder. The Cardinals went down the field easily on Washington's suspect defense and scored a touchdown in the opening moments of the game, signalling that Washington would be in for a long contest of the wills. The Redskins came out sluggish having to punt on their fist two possessions and could not get anything going on offense. Late in the first half Washington make two field goals. The score going into the half was 10-6, Arizona.
The Redskins offense woke up in the second half, putting up two touchdowns. One was a QB sneak from Kirk Cousins and the other a TD pass from Cousins to Crowder. But in the end, Washington's defense just could not make stops and could not get off the field. As the Cardinals proceeded to score 3 more TDs and went on to win the game 31-23.
This loss takes Washington's control away for the Wild Card slot. With a record of 6 wins, 5 losses, and 1 tie, every game for Washington is a must-win to have a winning season. Head Coach Jay Gruden lit up his team after this loss and hopefully this gives the Redskins motivation for their next game against division rival Philadelphia Eagles. This is a season defining game for Washington as a loss could end their playoff chances completely.
We'll see what happens today in Philly as they go against the Eagles who have 5 wins and 7 losses, the only team with a worse record than the Redskins in the NFC East. #HTTR
Leave a Comment
About the Contributor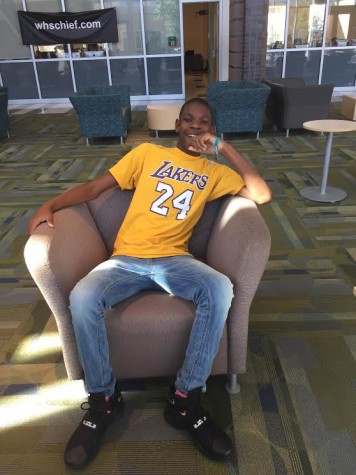 Trevon Smith '19, Staff Writer
I am Trevon Smith and this is my 2nd year in the Chieftain. I am from Washington D.C. I love the game of basketball. My favorite class is Physical Education....