Swim and Dive Get Ready for Biggest Challenge This Year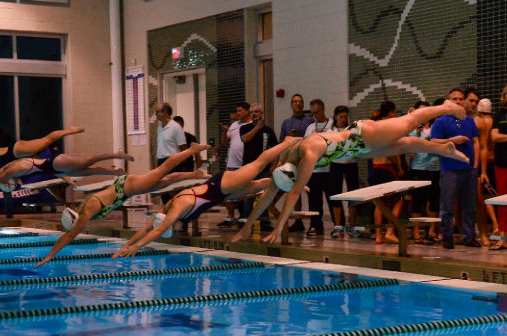 The Wakefield Swim and Dive team has had a sputtering start. Their first few meets were a little rocky, but with every meet their drive and determination to do their best increases. One of the greatest things about Swim and Dive meets is the atmosphere. It's  not just about winning, but about being together. They seem to have a really good time just being together. At this point in the season, they face their toughest rival, the Marshall Statesmen.
Junior Ben Wierzbanowski said, "it would be fun to have more support and for people to cheer us on, it would make it feel more home-y and relaxed." It is cold outside, and the meets are all in indoor pools, so it can remind you of summer. Go relax in the pseudo-warmth and cheer on your warriors. Freshman Claire Brophy added, "tonight's meet is important. Marshall is a challenging team to beat."
To go support the teams, you need to know a few things.
The Dive team  always compete first at a meet. This can be the most intense time. The flips and tricks will keep the spectators surprised. The Dive team consists of sophomore Antonia Kotliarov, sophomore Alex Franklin, (HB Woodlawn) sophomore Justin Clark, junior Tariq Gardner, and senior Alexis Lopez. There have been three competitions this year. The scores are based on individual dives. Antonio, Justin, and Alex have all garnered a 2nd place win. Alexis and Tariq have gotten close.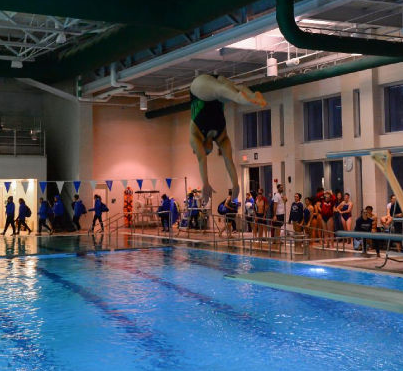 The entire Dive team has learned a lot from the Thomas Jefferson, JEB Stuart, and Lee competitions. Lopez said of the start to the season, "Dive is very intense. It is my senior year so I want to make it past districts. I am looking forward to showing all my new dives at the meet against Marshall. Watch out for that reverse flip. It is dangerous. Judges look to see how clean the dives are and how close I am to the boards, so I know that this dive has to be sharp."
After Dive, there is a ten minute warm up in the pool for the swimmers. The females race against females, and the males race against males from other schools in the Swim portion of Swim and Dive meets. The Dive scores are added into the swim scores, so even though individual times are measured, it truly is a team win or loss.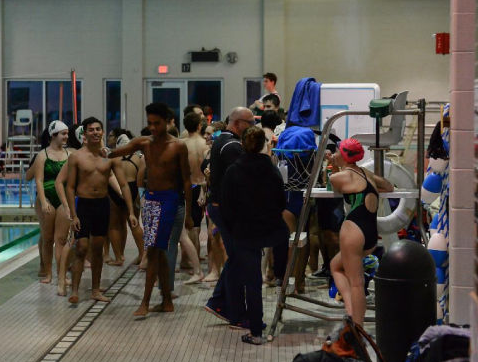 Photo by Jostens
Junior Matea Mladenovic said the best part about being on the swim team is "you meet people you never would have met before, and they encourage you to be faster and do better." The Thomas Jefferson, JEB Stuart, and Lee competitions have helped the swimmers see where they are and where they need to be in the conference match ups.
Senior Lauren McCarter said of the first meet, "we [the girls] swam against a really good team so it could have gone better, but it pointed out to the coaches what we need to work on." The coaches, according to senior Kaity Greene (who will be competing with Wakefield for the first time tonight), are "very patient" and help to make her feel "more welcomed."
An essential element to that feeling of being welcomed is the "family" pasta parties on Thursday nights. (EVERY Thursday!) Junior Katherine Brophy simply said of the dinners, "we bond and eat good food." Freshman Claire Brophy said with a laugh, "the only thing better than bonding is the garlic bread."
Want to join the Swim and Dive team but afraid you aren't a good enough swimmer? Junior Katherine Brophy has some advice, "You don't have to be good…you will get better with each meet." Compare yourself to yourself and not others, #warriornation.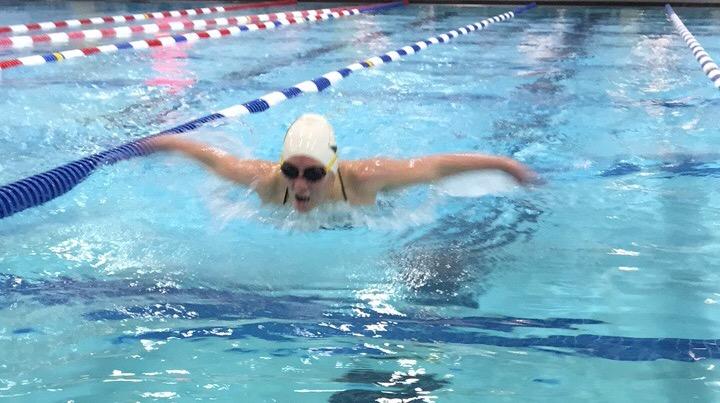 Come out TONIGHT (Friday, December 16th) to support our team. Dive starts at 6:00pm, and Swim starts at 7pm!